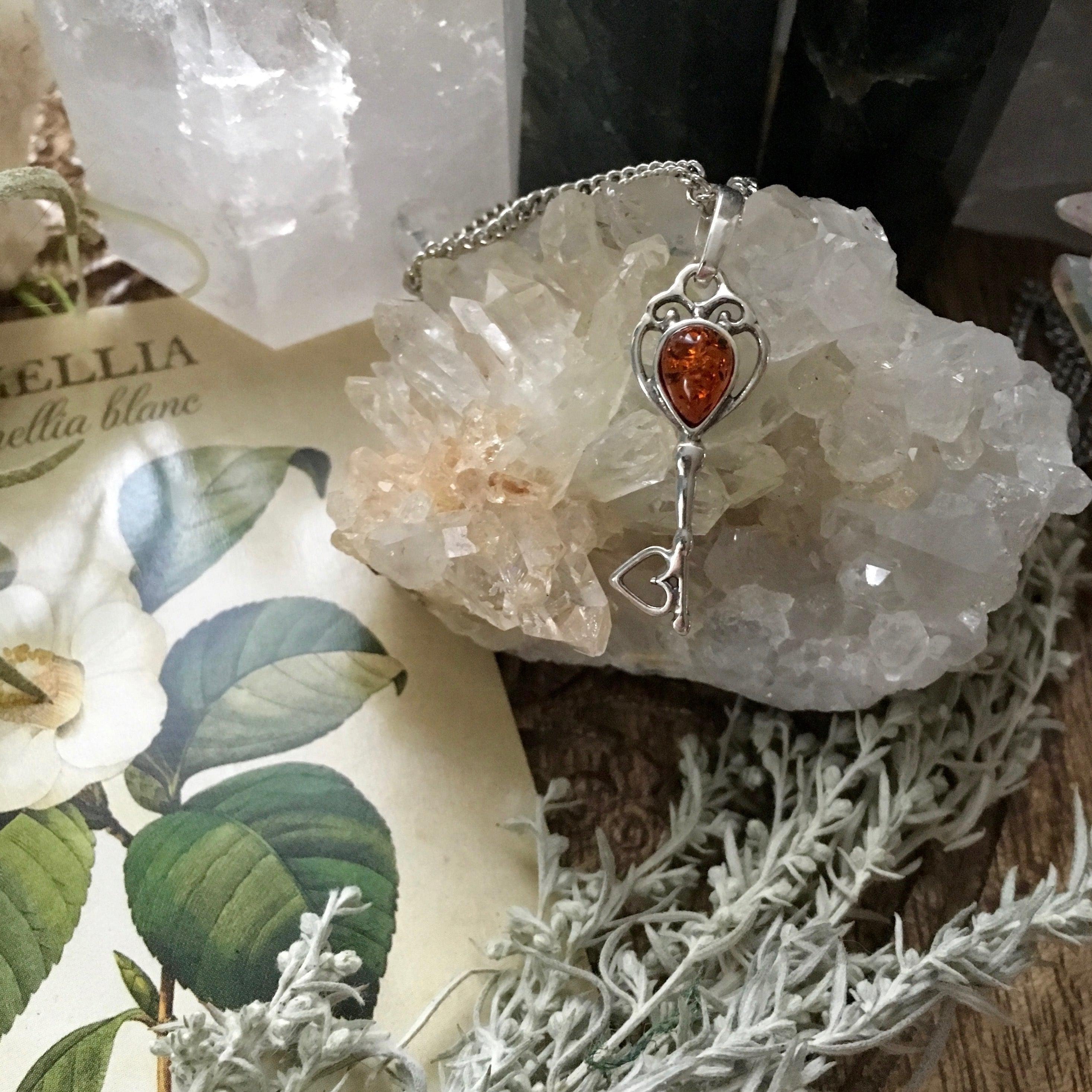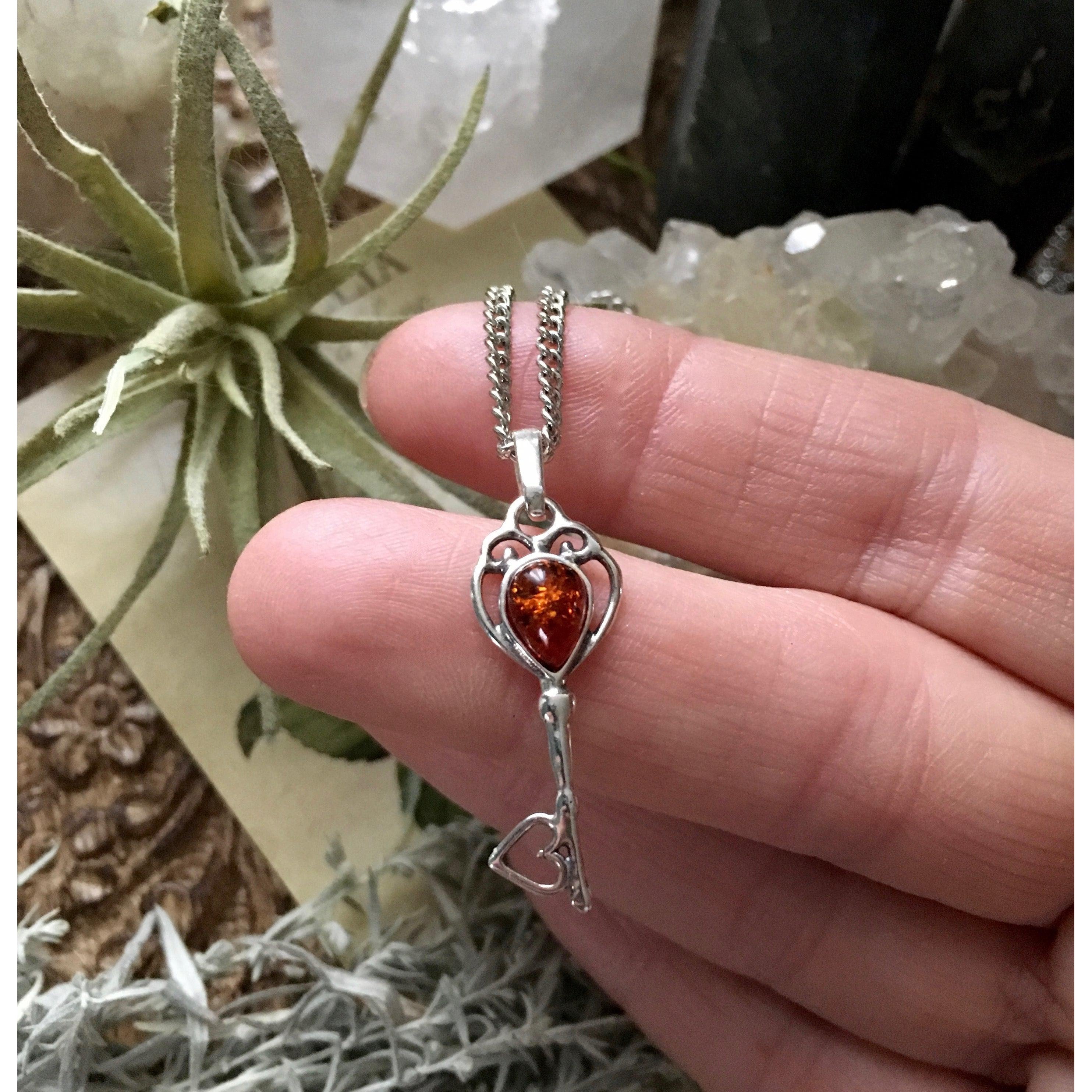 Amber and .925 Sterling Silver Pendant
Amber is probably the oldest substance used for adornment, ritual and magical purposes. From ancient times, it was prized as "solidified sunlight," and believed to possess many of the sun's life-giving properties.
Amber may also possess magical properties now unknown to us: many Atlantologists believed that the fabled "aurichalcum" of Atlantis was actually molten amber. Its intensely magnetic and electrical properties (the Greek word elektron means amber) may indicate that it holds properties yet to be discovered.(Amber varies from pale orange to dark orange/red , so please allow for slight variations in your gemstone.) 
Keys symbolize the access to Universal knowledge and Ancient Wisdom. 
High Priests and Priestesses prize amber, you will often see them wearing necklaces made from it. 
Presented on a black satin ribbon. 
Amber stone color varies from dark brown to brilliant yellow/orange.
Customer Reviews
01/26/2020
Sheilah D.

Canada
Pure magic
I've always wanted a piece of jewelry with amber... this is the perfect little piece. Thanks!