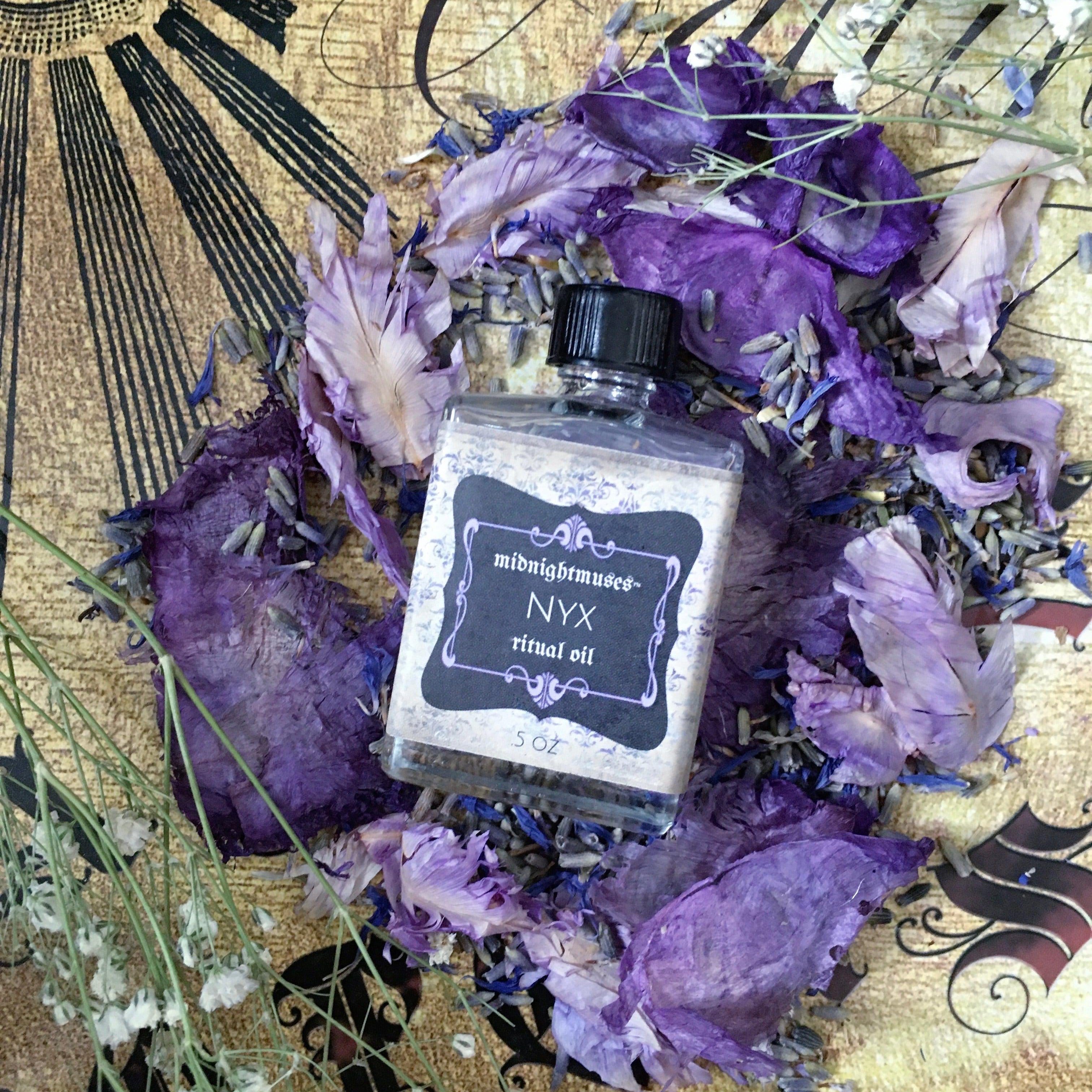 Nyx is the Greek goddess (or personification) of the night. 

This oil was crafted using proprietary fragrance, almond oil, vitamin E oil,  dried botanicals and gemstones.
 .5 oz glass bottle adorned with the prettiest ribbon I have on hand.

Notes of: citrus, white florals and resinous woods.  
 *Please keep out of direct sunlight and store in a cool place to preserve the essential oils in this product. External use only.