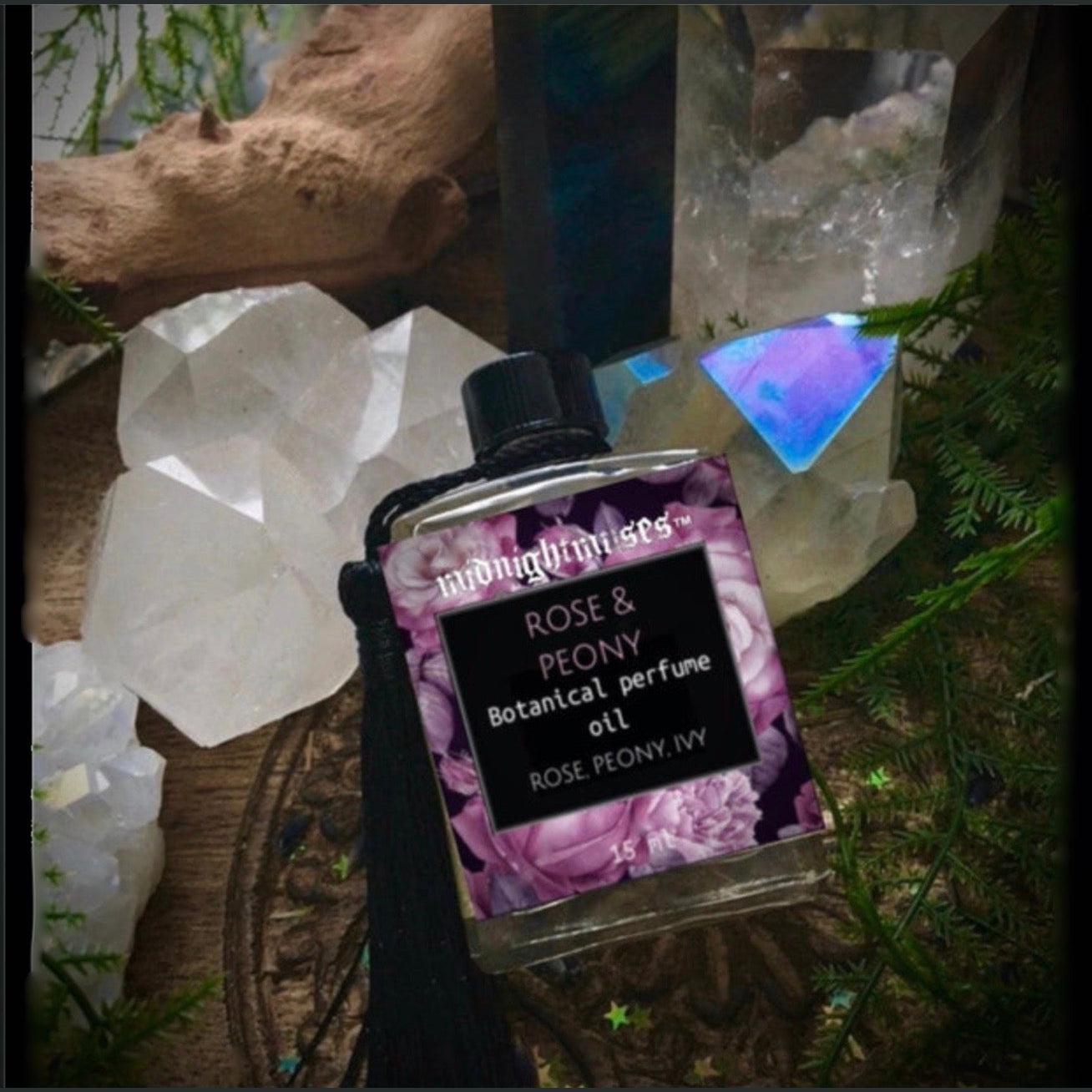 Rose and Peony Botanical Perfume by MidnightMuses
This hand blended oil contains rose and jasmine absolute, essence of peony. This floral scent unfolds to reveal bottom notes of musk and ivy. A feminine and unique scent. Contains tiny rose quartz chip stones. 
Fragrance notes: Rose - Peony - Musk - Ivy 
15 ml glass bottle embellished with a silk tassel.