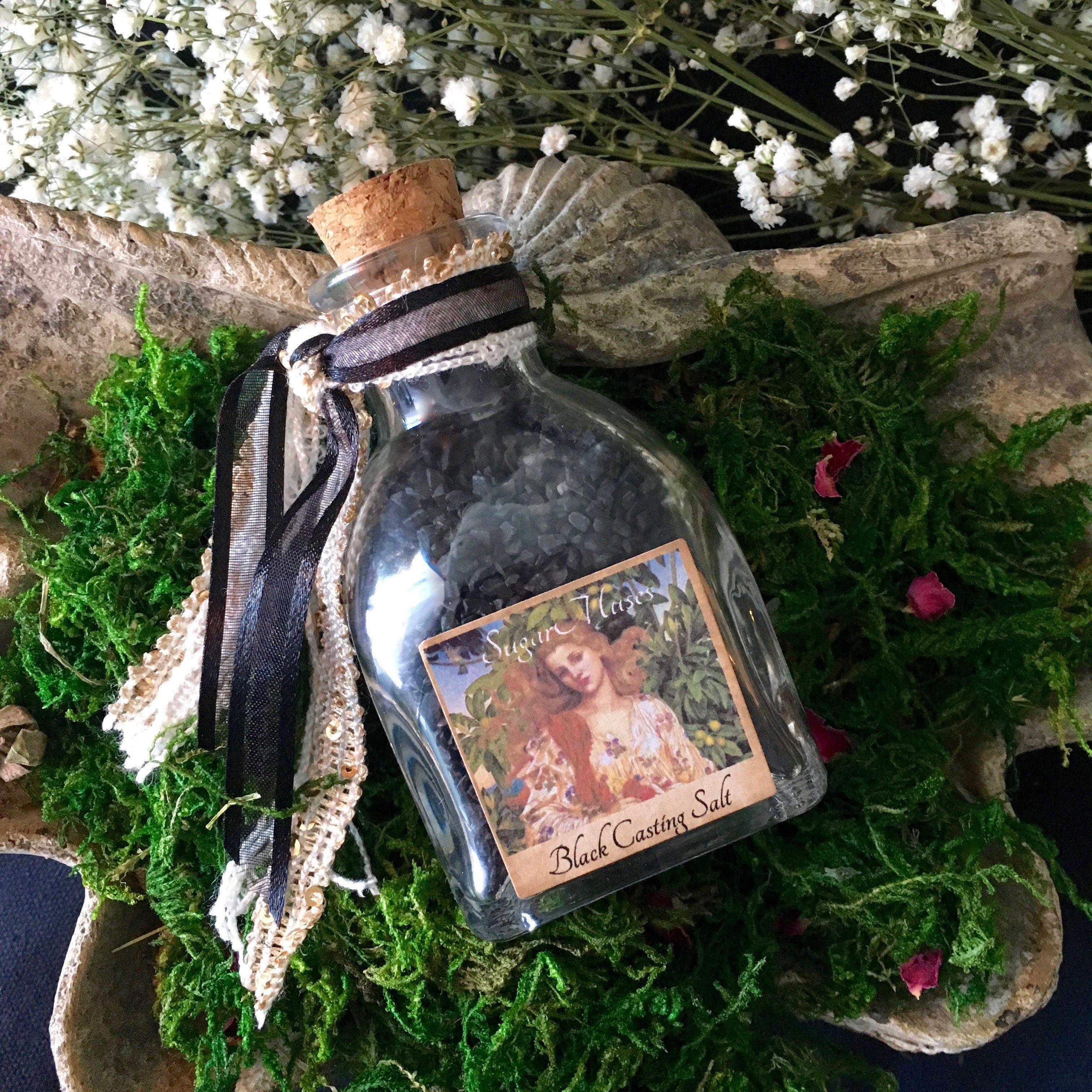 Black Salts Cleansing, Protection and Banishing 2 oz. Glass Apothecary Bottle
Black Ritual Salts made under the full moon and infused with clove essential oil and black obsidian. Black salts work to dispel negative energy and surround you with protection.
Use your salts before meditation and rituals, place in a bowl for your altar or use in the bath to surround yourself in these positive energies.
This glass bottle has a cork top and is embellished with ribbon.
Suggestions for use are included with your purchase. 
2 oz. bottle, please allow variation in ribbon.
 *Do not consume.