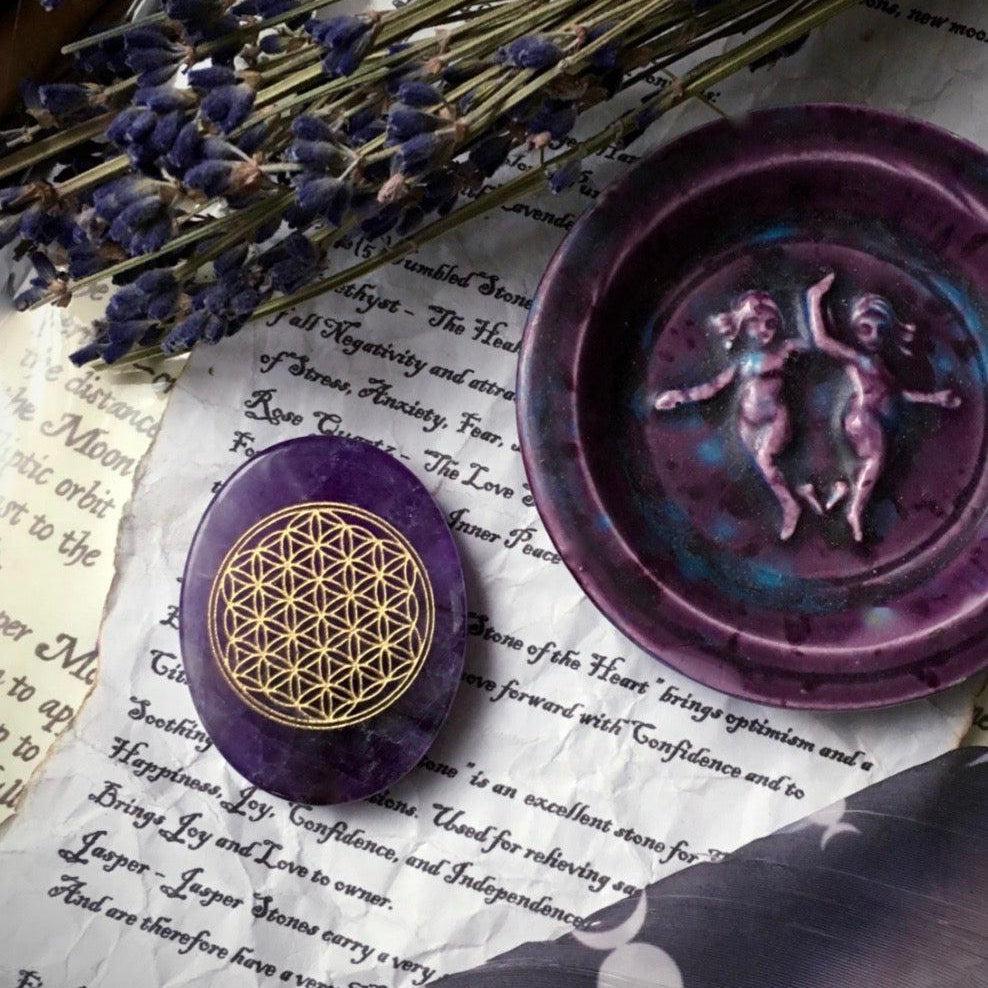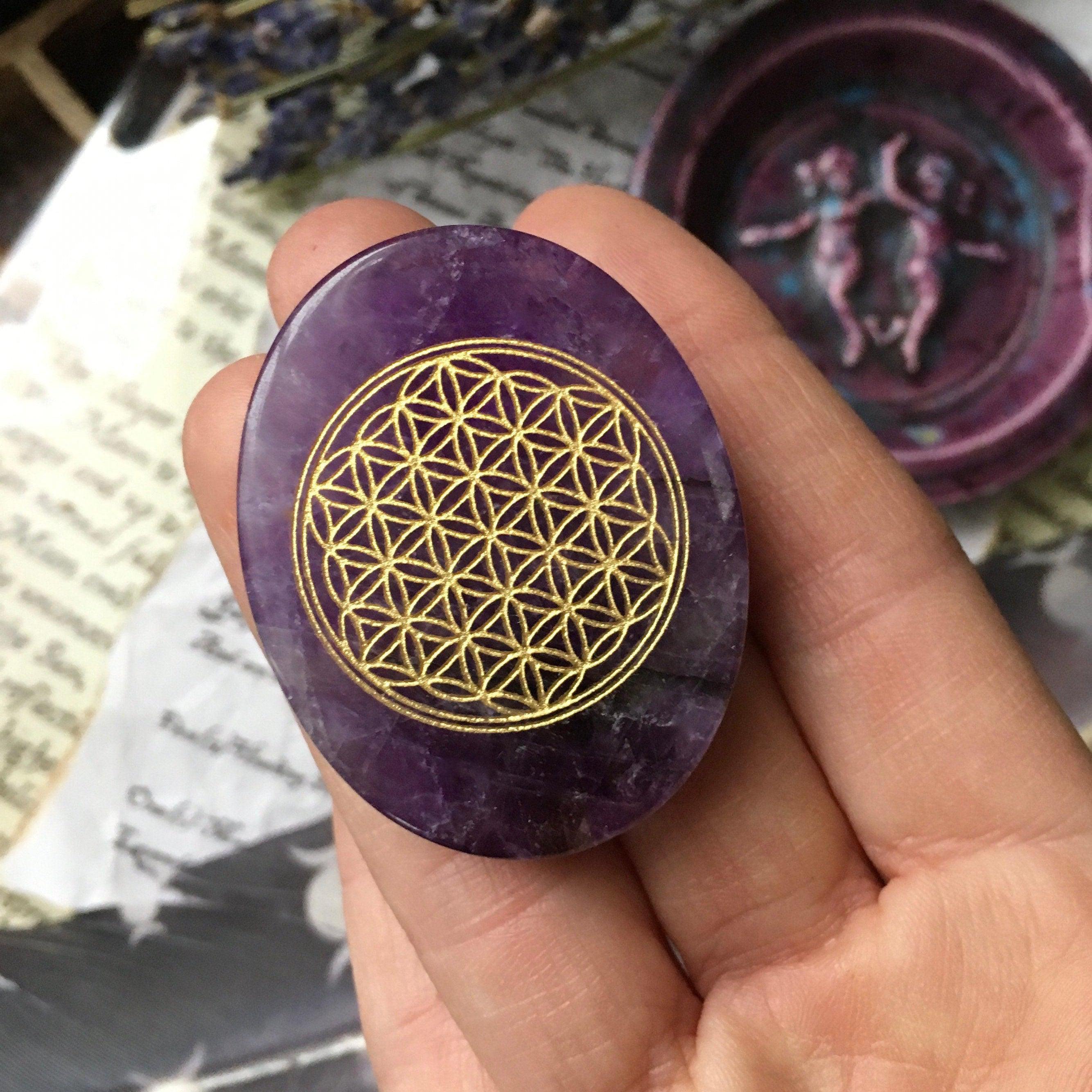 Fluorite Pocket Stone engraved with the flower of life symbol.
Gleaming in its healing potential, this Fluorite Pocket Stone is embellished with the flower of life symbol. Coveted for its spiritual detoxifying power, this crystal anointed stone transmutes negative energy, restoring the aura while clearing away stress and tension. Enjoy enhanced mental lucidity as this alluring gemstone institutes mental balance and inner serenity.
Please allow for natural gemstone variation.