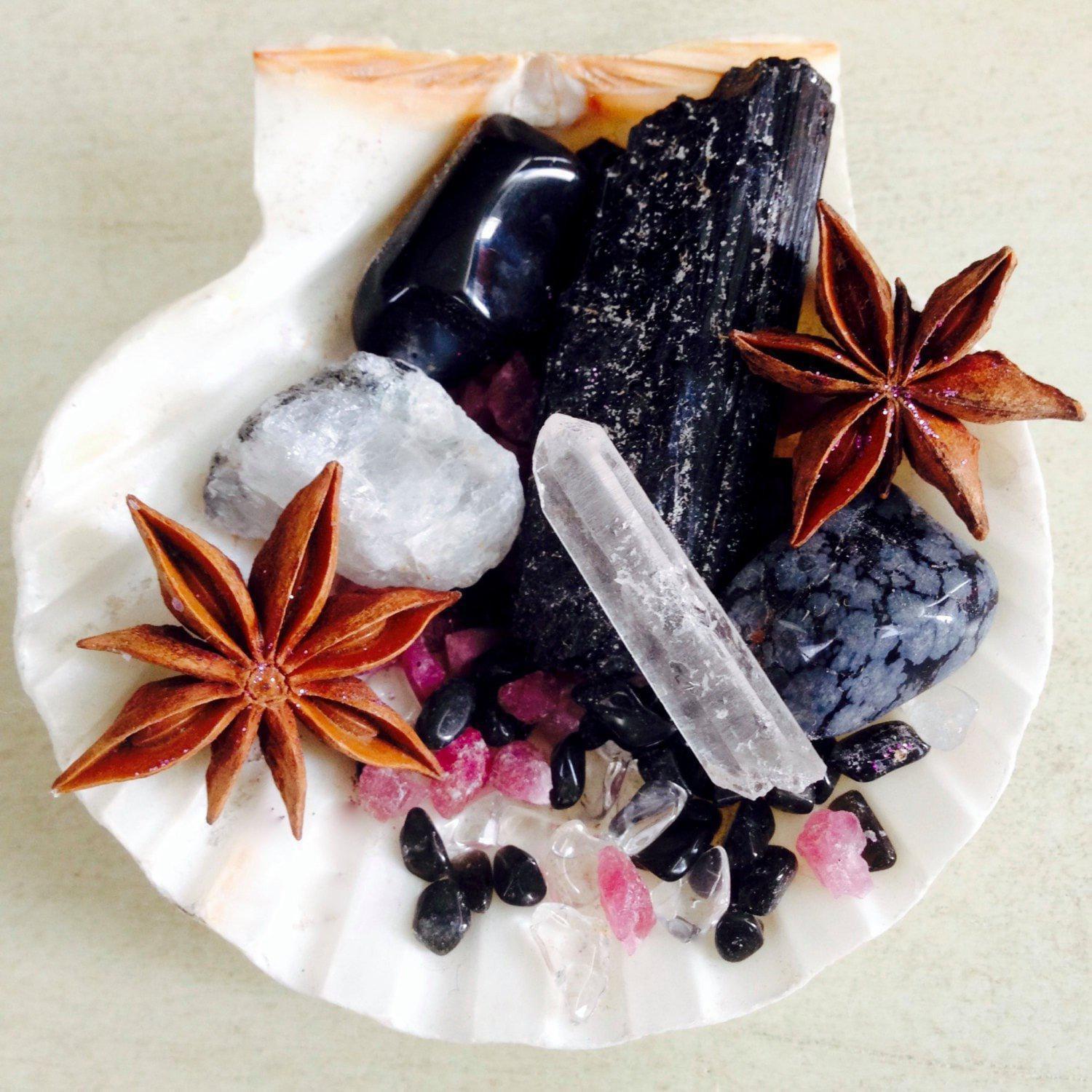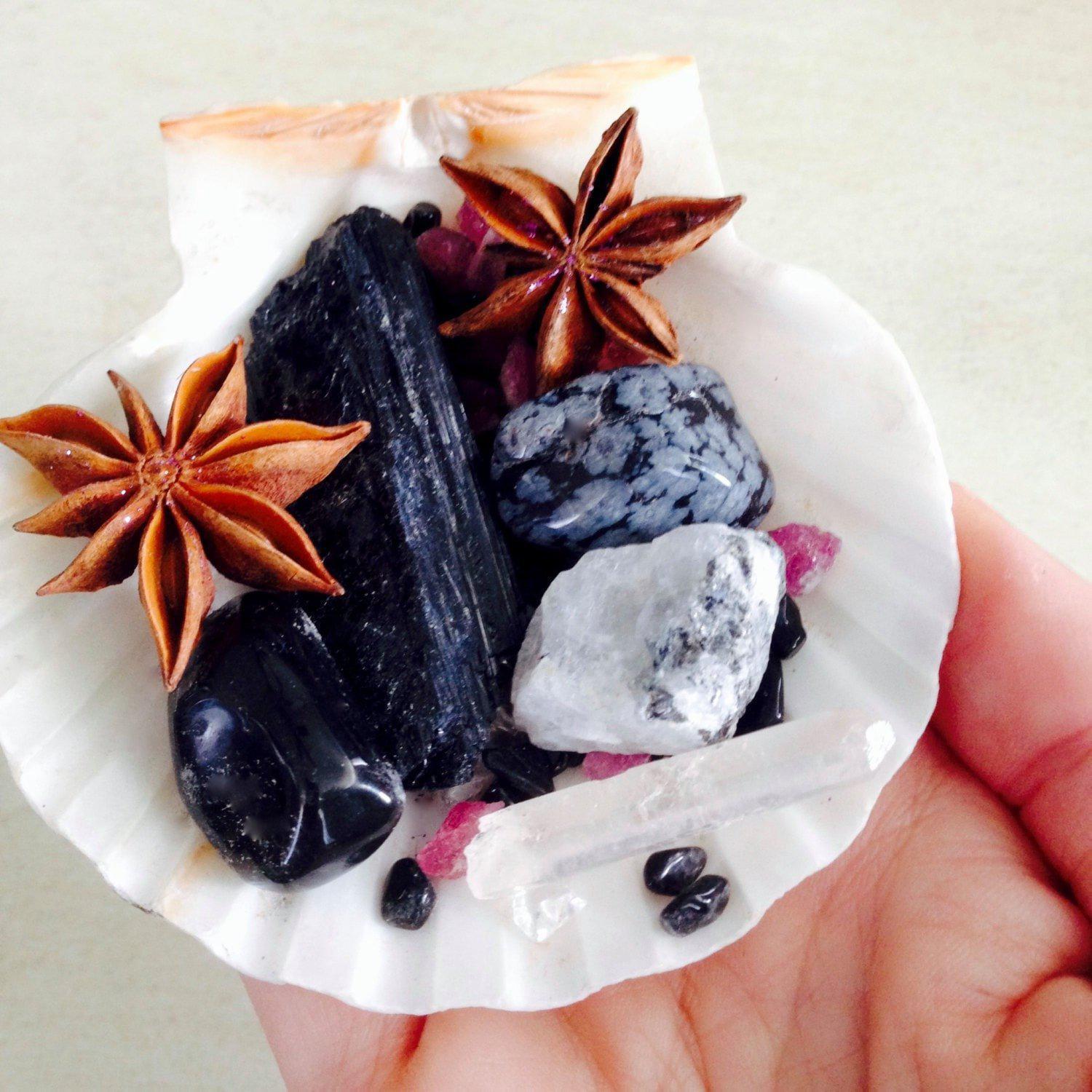 I've put together these gemstones in a powerful set to promote Safety and Protection.

Perfect to place in your home, office or place in the gift bag that is included and carry in your car or purse.

Includes 5 gemstones, gemstone chips and 2 Star Anise in a 4" Lion's Paw Shell.

Black Tourmaline -is a protective stone which repels and blocks negative energies and psychic attack. Black Tourmaline also aids in the removal of negative energies within a person or a space. Black Tourmaline will cleanse, purify, and transform dense energy into a lighter vibration.
Black Tourmaline is also great for grounding. It balances, harmonizes, and protects all of the Chakras. Use Black Tourmaline to protect against electromagnetic "smog" (i.e. cell phones, computers, etc), radiation, noise sensitivity and other such disturbances.

Black Onyx- is a powerful protection stone, absorbing and transforming negative energy, and helps to prevent the drain of personal energy. Black Onyx aids the development of emotional and physical strength and stamina, especially when support is needed during times of stress, confusion or grief. Use Black Onyx to encourage happiness and good fortune.

Raw Moonstone- has been a tangible connection to the magic of the moon - a perfect amulet of protection for travelers. and is also known to banish nightmares.

Snowflake Obsidian - can remove negativity from a space or person with ease and is known as a stone of purity. In general, Obsidian is a very grounding and protective stone. It is used as a great cleanser of negative energies, helping to remove not only negativity experienced in the environment, but also that of one's own emotions.

Quartz crystal point- is the most versatile healing stone among all crystals. Quartz is the most powerful healing stone of the mineral kingdom, able to work on any condition. Clear Quartz is known as the stone of power and amplifies any energy or intention. Clear Quartz protects against negativity and attunes to your higher self.

Chip stones of Black onyx, Clear Quartz and Rose Quartz. This stone is so useful as it also works with the heart and is a powerful stone of love and higher vibrations.

Star Anise is known to: Stop misfortunes and increases good luck. It is also said that star anise keeps away nightmares. This herb is great for New Moon work.

This set comes with a gift bag (about 4oz).

*Please allow for slight variations due to the organic nature of the items.

Please enjoy this set!

Customer Reviews
Made with Care
There's clearly a lot of thought that went into the making and sending of it. All of the stones were individually wrapped for protection along with the lion's paw shell and the Star Anise. It's simple yet elegant but also invokes a strong sense of protection for my household when we're near it. .
Well packaged and as described
Everything arrived promptly and in great condition. It was well packaged and just as pictured.