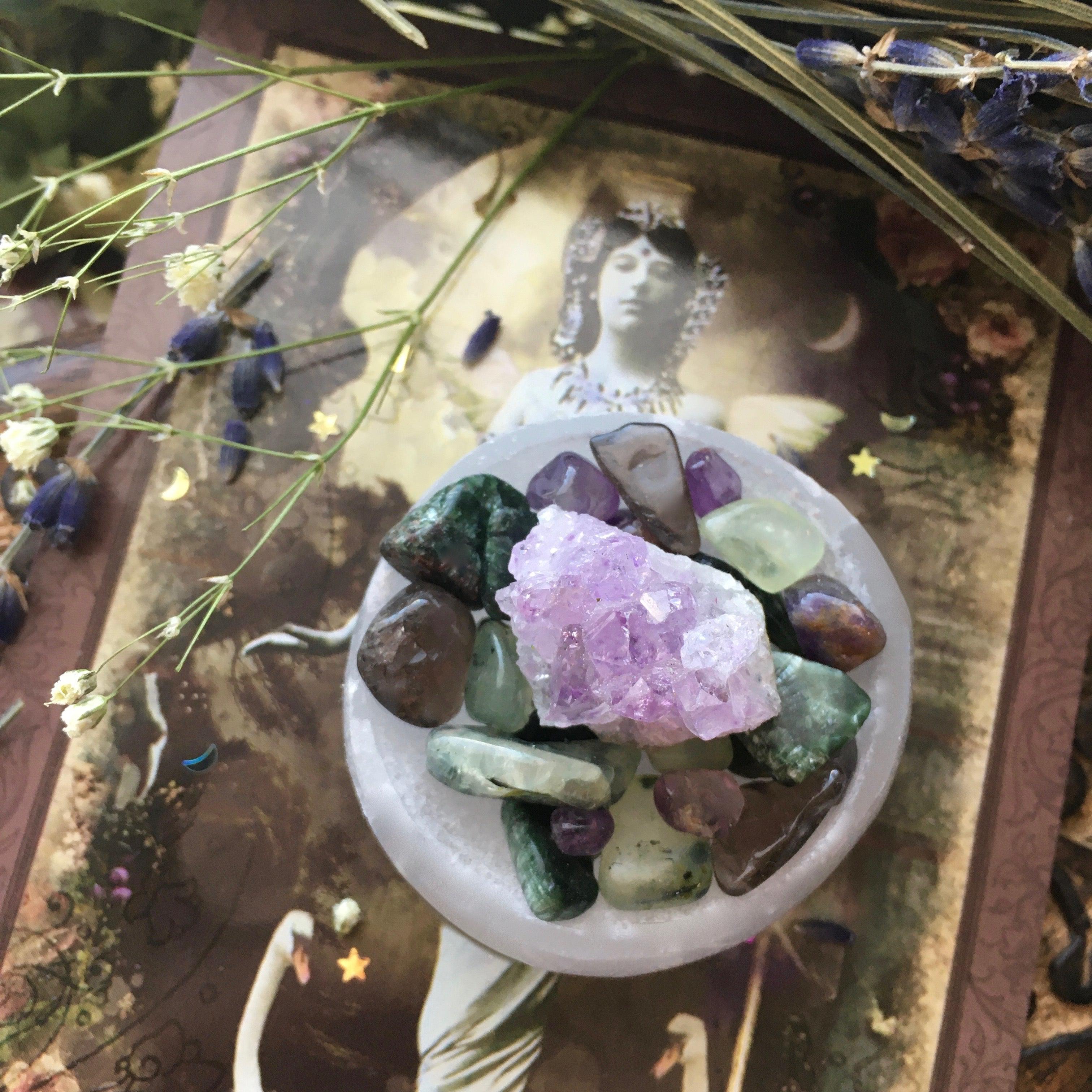 Selenite Bowl with the Garden Witch Gemstone Collection
Beautiful Selenite Bowl measuring  1.5" high x 2" diameter. 
Description: Selenite Bowl with beautiful gemstones to promote Protection.
Including Moss Agate
Peridot
Garnet
Clear Quartz

Amethyst
on a bed of hematite and quartz chip stones.
This is a beautiful Selenite offering bowl that can cleanse and charge items, like gemstones, or even rings and jewelry. It can be used in your sacred space, altar, nightstand or as a centerpiece. Great for use in meditation and Reiki healing! Selenite is an amazing stone that can be used to charge and clean gemstones.