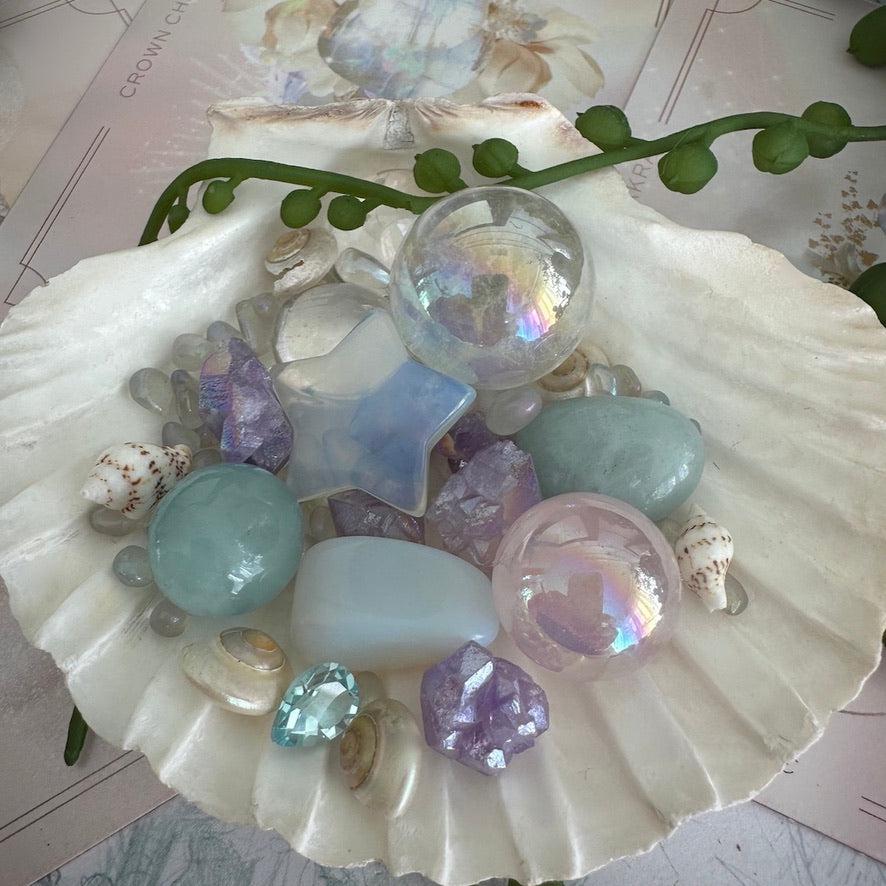 Star of the Sea Gemstone Set with Shell Dish
This beautiful crystal set has been lovingly curated and features :
Aura quartz sphere (about 3/4" diameter)
Rose Quarts sphere (smaller- about the size of a marble)
Titanium Amethyst Mermaid Tears (about 1/2 inch)
Other gemstones include:
Aquamarie tumbled gemstones
Opalite star
Tumbled Angel Aura quartz and
Freshwater pearl
Gem cut Aquamarine gem (these are small but beautiful) more ++
Some small gemstones and shells hold the crystals where you place them.
All nestled in a 4" shell.
Perfect for your sacred space or to honor goddess energy, water energy, for water signs etc.