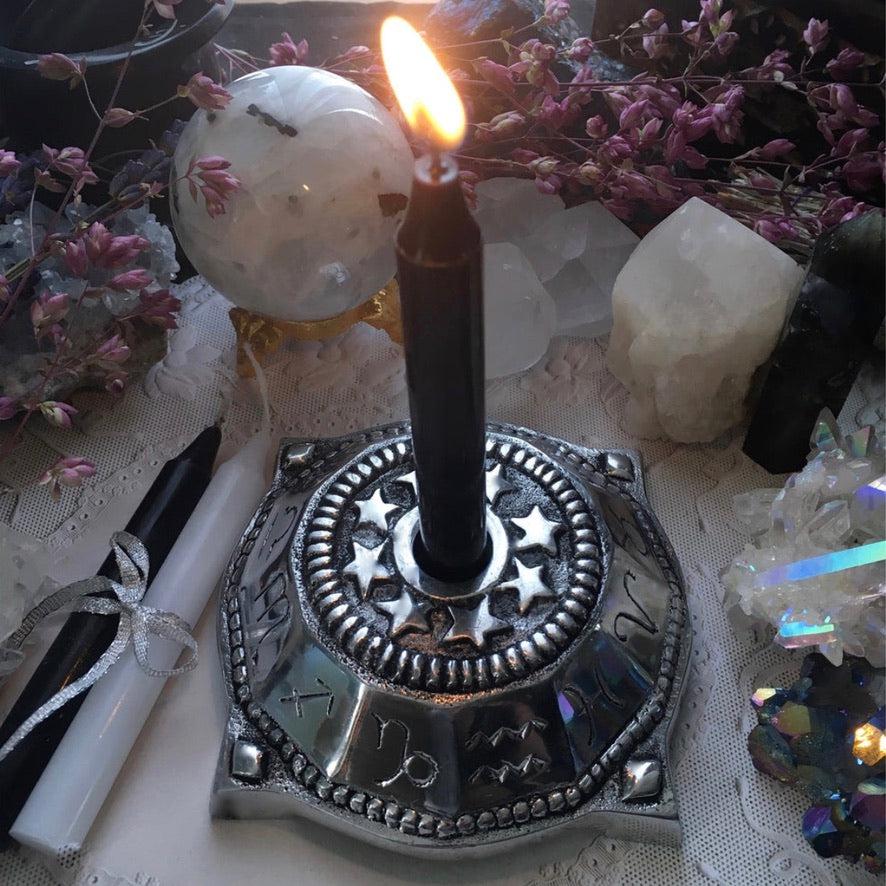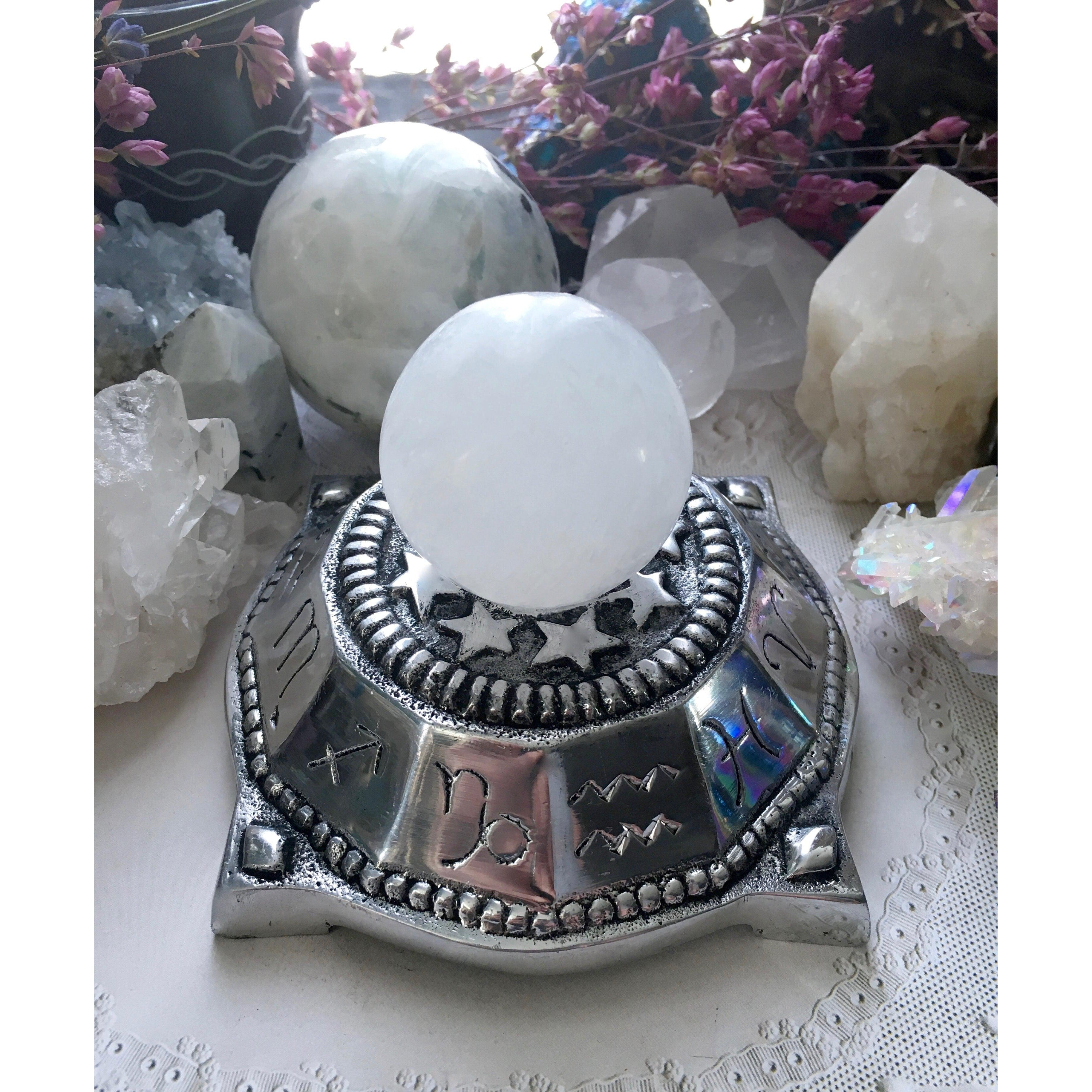 Zodiac Metal Incense Cone Burner/ Chime Candle Holder
This zodiac cone burner can also be used to hold crystal spheres or used as a chime candle holder.
Measures 4.5" in diameter and includes spell candle (color varies). 
*Crystal sphere not included. 
Complete your collection with the Zodiac Altar Dish for Crystals, Offerings, Candles.