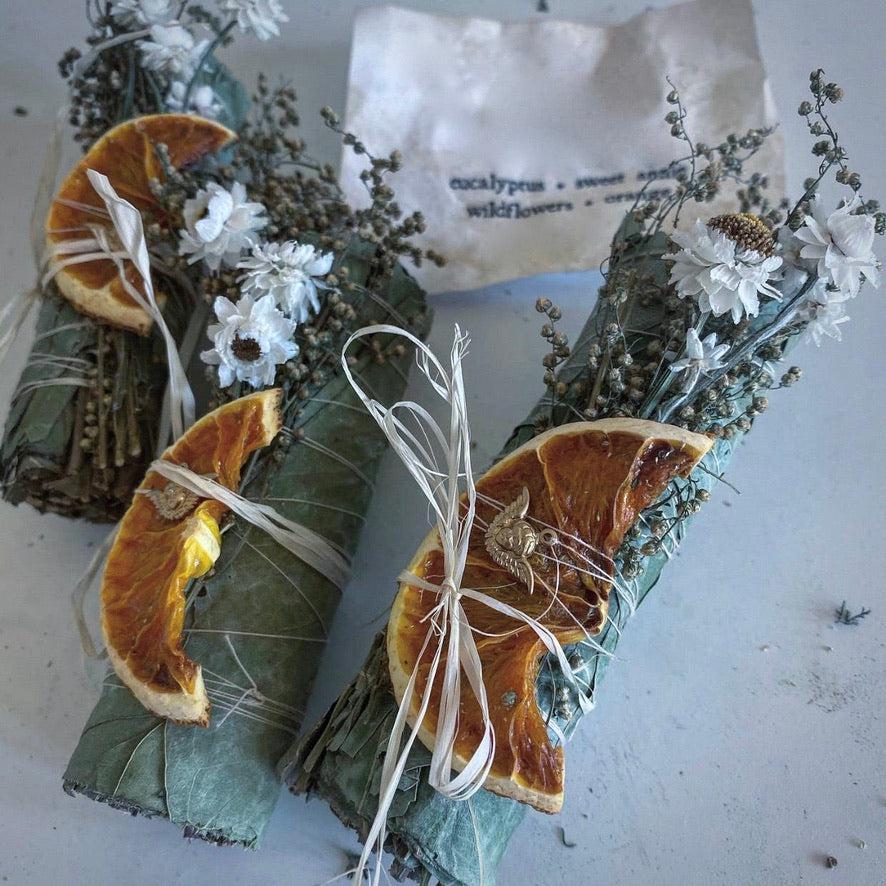 Eucalyptus and Sweet Anne Botanical Bundle
Eucalyptus + Sweet Annie + Dried Citrus
 focus, protection and balance +
A handcrafted smoke stick that highlights dried eucalyptus, sweet Annie, wildflowers and a dried orange slice.   Gently bundled with organic thread an a vintage charm.  This smoke stick has a very beautiful and calming fragrance that when burned will bring peace and tranquil energy.
EUCALYPTUS: Use eucalyptus for protection and energy healing. Eucalyptus is known as one of Earth's earliest herbal healers. It helps with emotional well being . It is a stimulant and helps to awaken your spirit as it removes exhaustion and mental sluggishness and strengthens concentration.
Please remove any charms before burning.