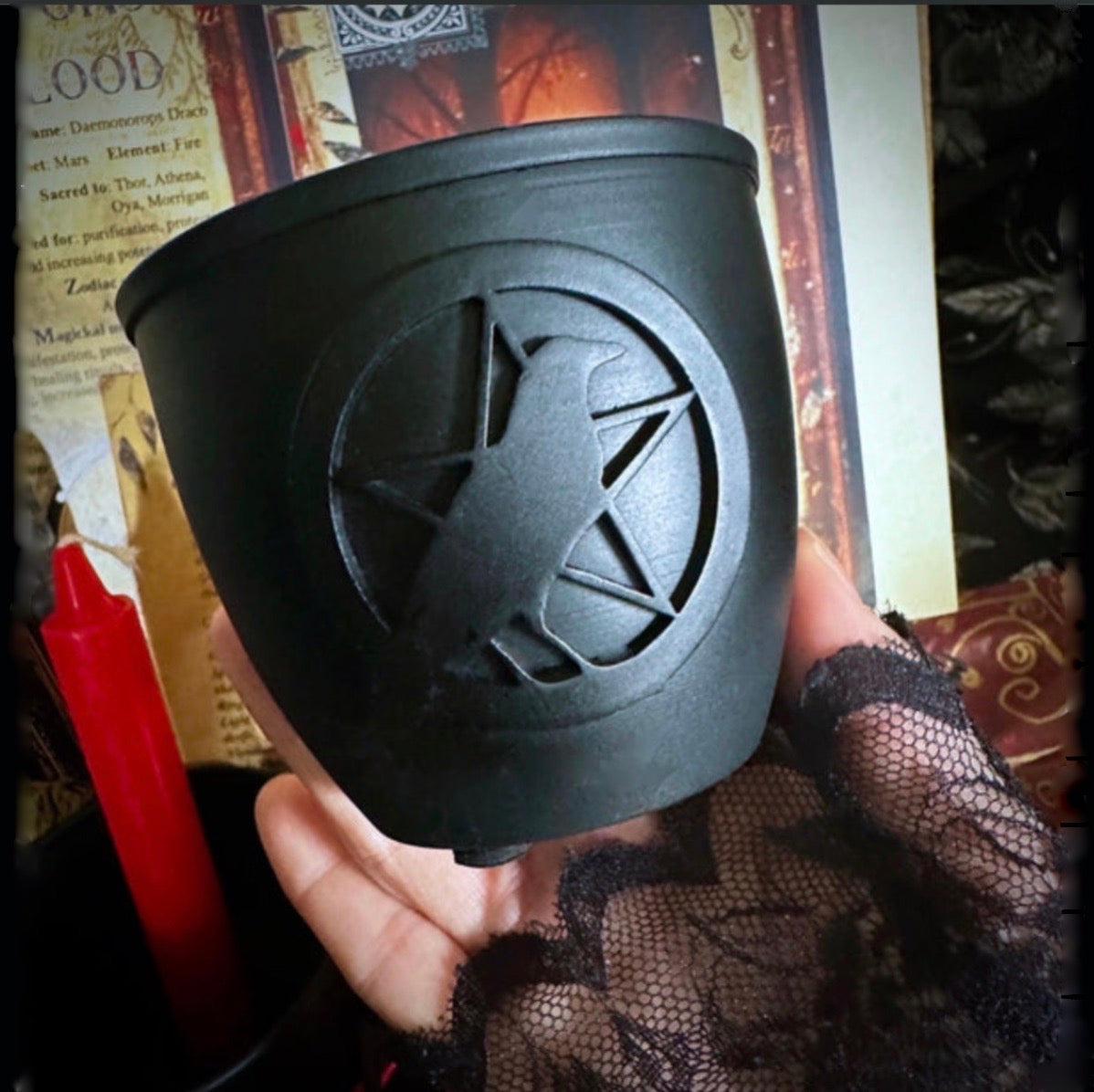 Raven Pentacle Iron Cauldron/Candleholder
This unique vessel makes for a great multi-purposed tool. It is ideal for burning herbs and resin, and also has a small built in candleholder in the center. A beautiful raised raven pentacle symbol is cast on one side. Light weight but sturdy metal with a black finish. Measures about 3" tall. 

Listing is for one cauldron.
*This item was featured in the SugarMuses Deluxe Muse "Mabon" box. Get similar items like this by becoming a monthly subscriber of the SugarMuses Deluxe Muse box or by getting a one-time box. Check out info on the box here.