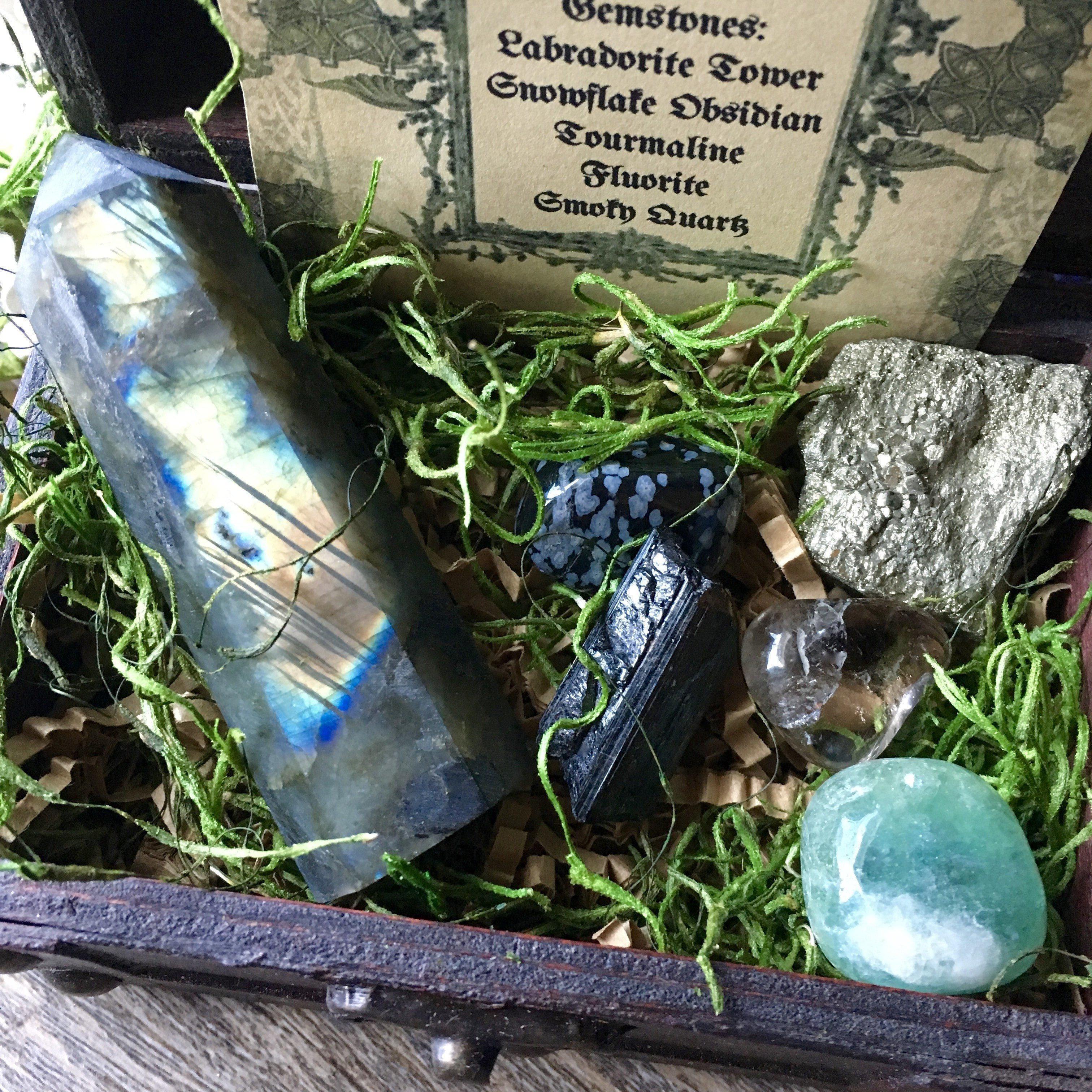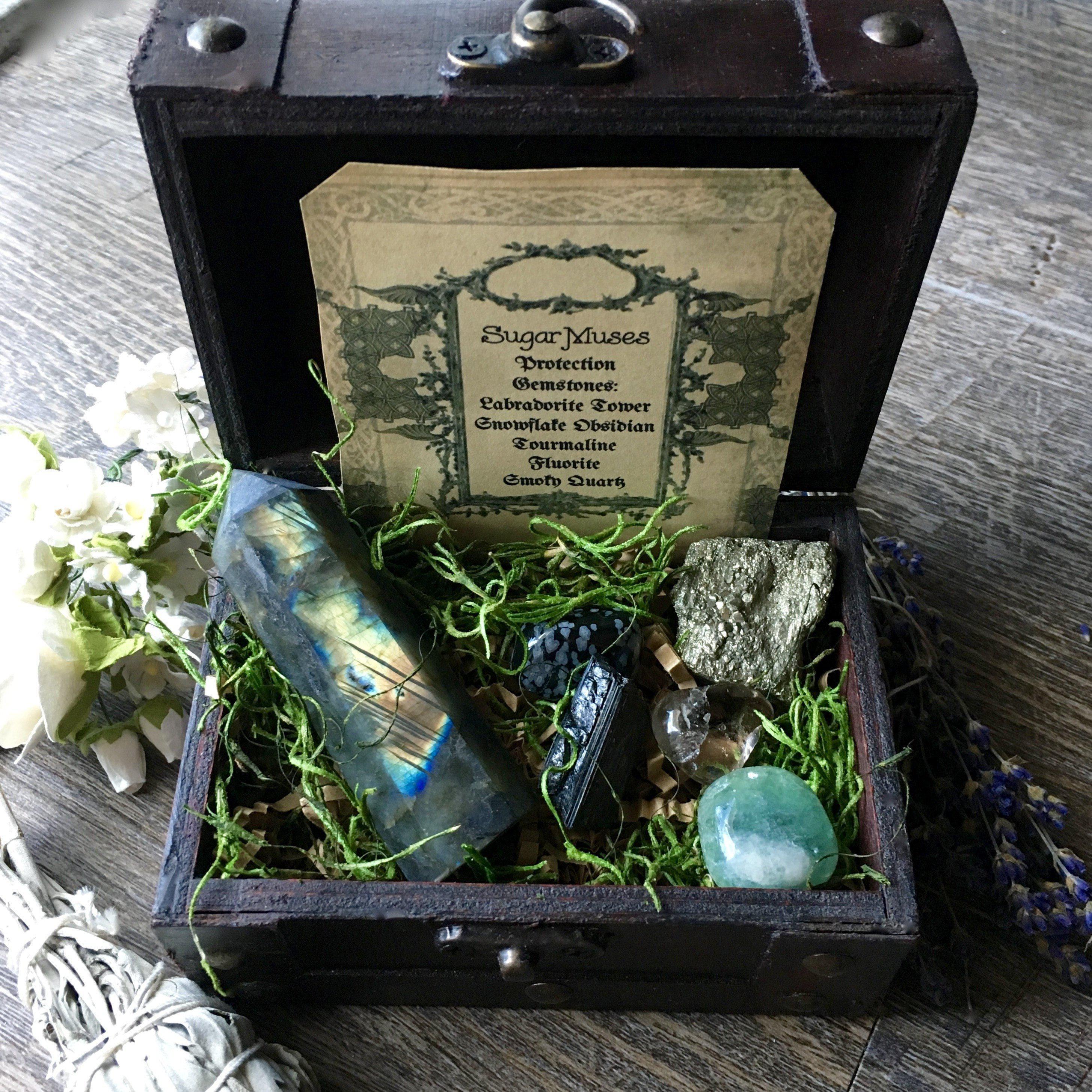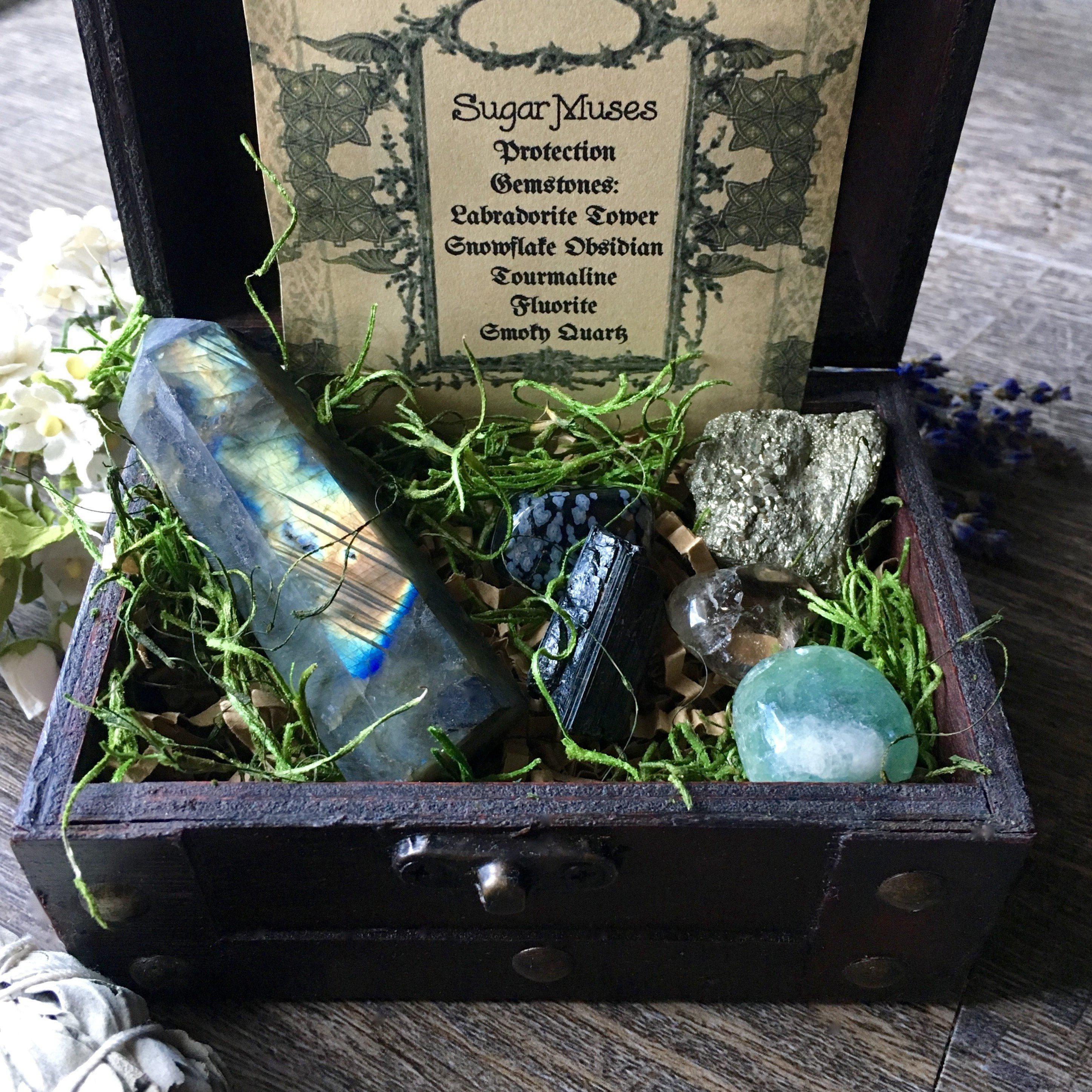 Protection Gem Set Wood Gift Box
This crystal gift set is created for Protection, grounding and to support the Chakras.
6 gemstones fill the wooden box which measures 4 1/2" long x 3 1/2" wide x 3" high. A perfect piece to hold your crystal collection, jewelry, and other treasures.
Included in this collection are:
Wooden Treasure box as shown
A beautiful Labradorite tower 2 3/4" tall 
Tumbled Snowflake Obsidian 
Raw Black Tourmaline 
Raw Fluorite
Tumbled Smoky Quartz
Metaphysical properties of the gemstones
Suggestions for use