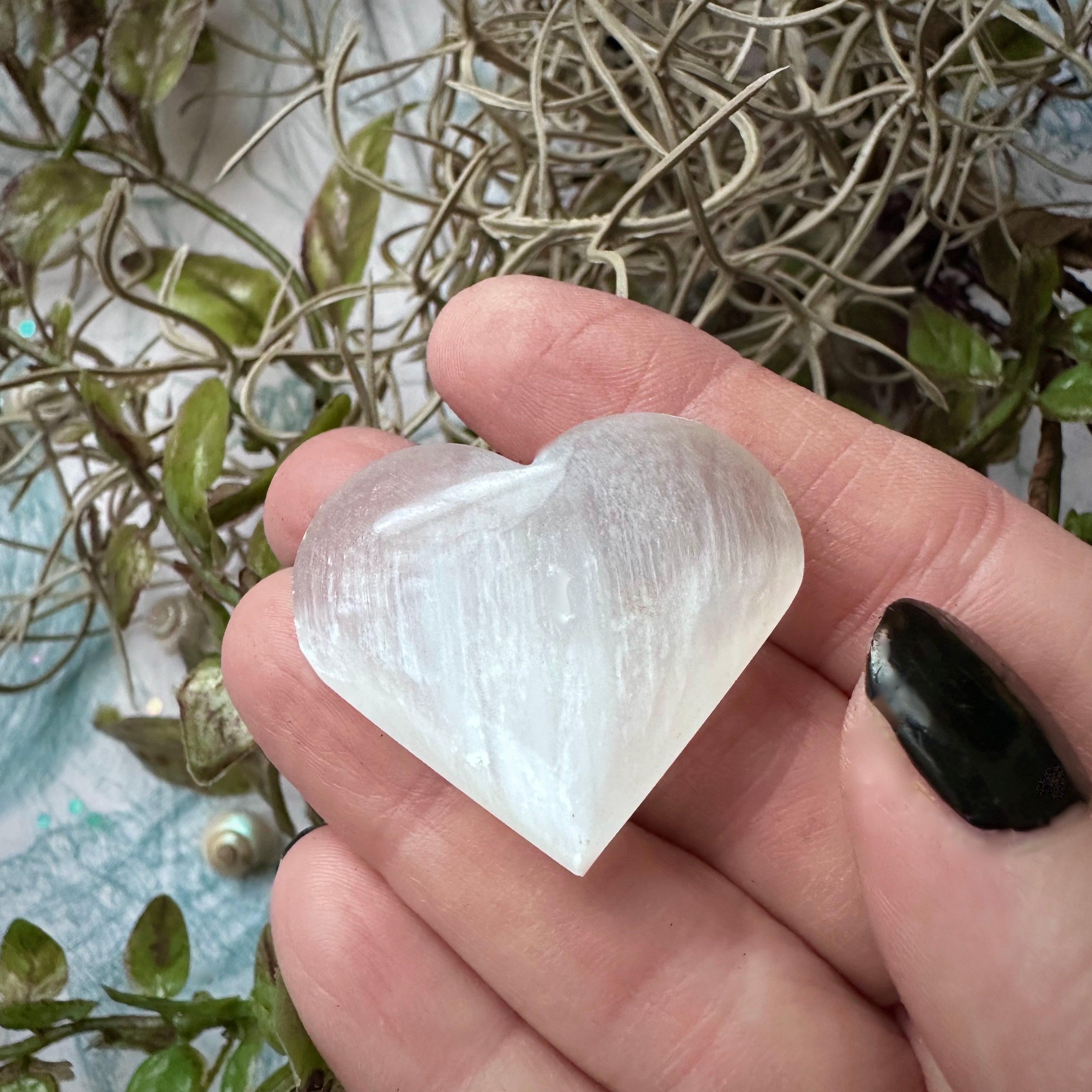 Selenite is extremely sensitive, and acts just like "liquid light" from the angelic realm and universe. The crystals striations (fine parallel grooves and narrow bands) are the pathways for the illuminated substance of Spirit. Selenite vibrates more on the spiritual level than on the physical, and resides on the threshold between pure white light and physical matter. Selenite works to help you bring light down from the higher realms into the physical body, to create personal transformation.
Listing is for one beautiful intuitively chosen heart.

Measures a little over 1" wide.