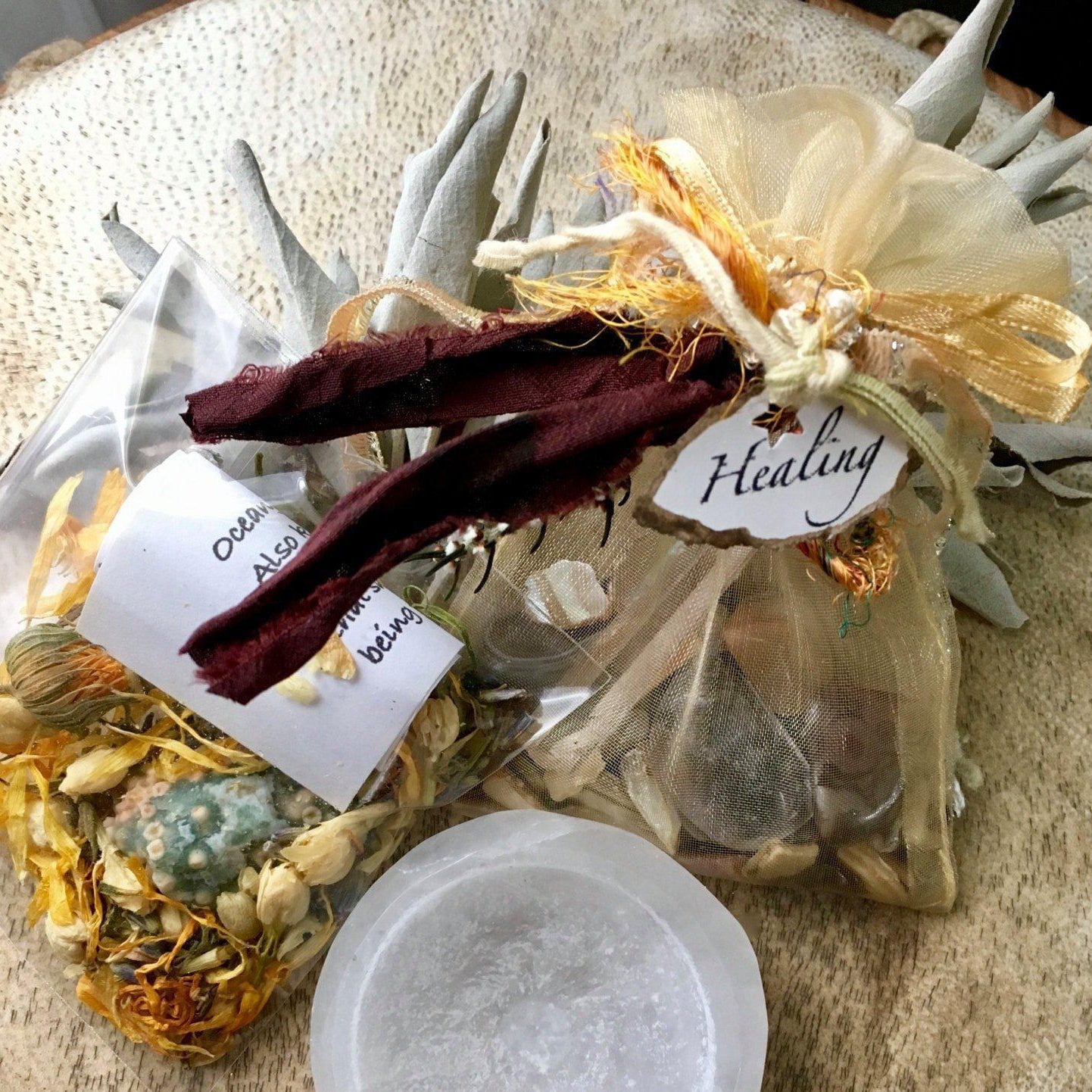 Selenite Bowl with choice of Intention Gemstones
Selenite Offering Bowl with beautiful gemstones. Reiki crystal bowl.

This is a beautiful Selenite offering bowl that can cleanse and charge items, like gemstones or even rings, jewelry. It can be used in your sacred space, altar, nightstand, or as a centerpiece. Great for use in meditation and reiki healing!

Included is your Gemstone Mix and a Selenite Offering Bowl that is about 1.5" height x 2" diameter (inches).

Selenite is an amazing stone and can be use to charge and clean your other stones.

Please allow for slight variations due to the organic nature of the items.