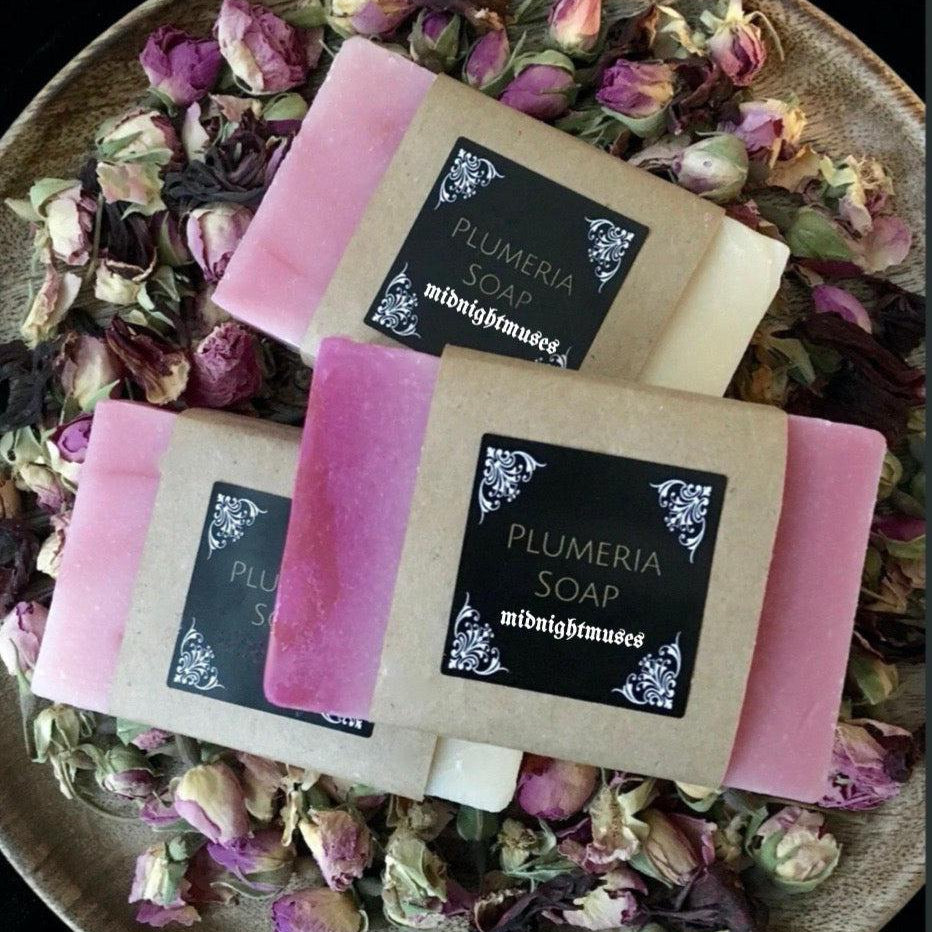 All organic coconut oil and shea butter based.

Measures about 3.5" x 2.25" x 1"
All organic, Vegan, and chemical free.
Description: Jasmine, lily and rose
Use in ritual baths to promote self love or romantic love. Coming from a place of Love is key to create any kind of Magick.  
This listing is for one (1) bar of soap.
*Please keep out of direct sunlight and store in a cool place to preserve the essential oils in this product.
**Do not consume. Please perform a skin patch test before use. If you experience any discomfort or abnormal reaction, discontinue use and consult a medical professional. Pregnant women, nursing mothers and children should not use essential oils without first consulting with their physician. Keep out of reach of children and animals.