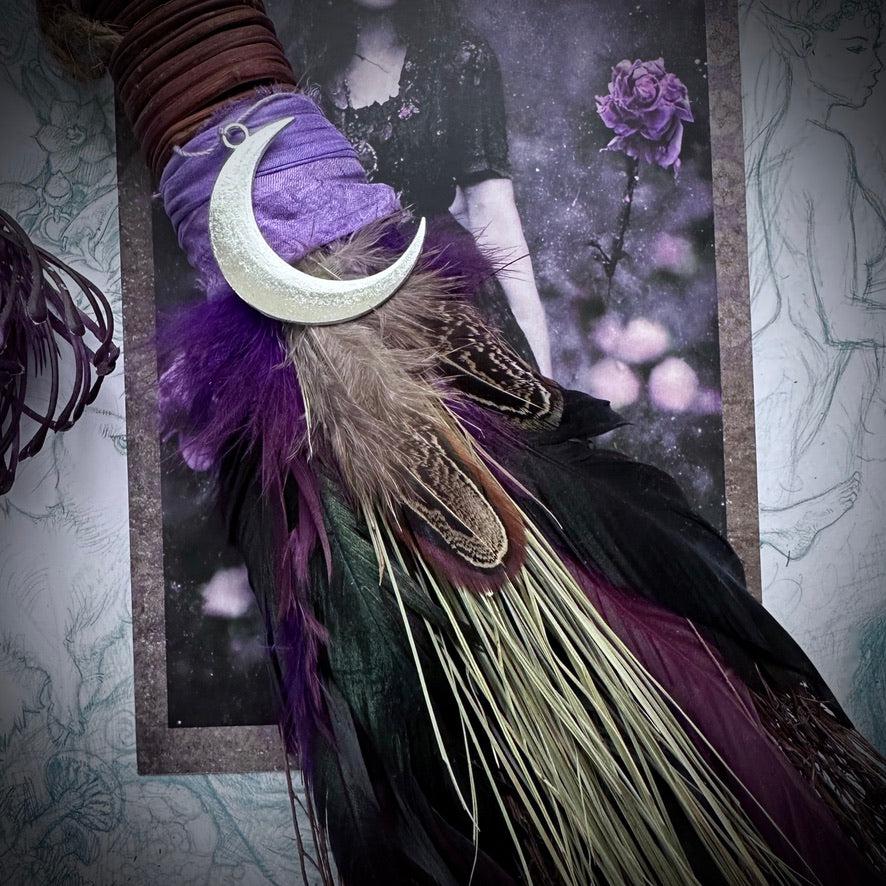 Lavender Luna Besom Broom
Dried botanicals, sari ribbon and a silver tone crescent moon adorn ethically source feathers in shades of purple and iridescent black.

This broom can be used at your altar/ sacred space, hung and/or used as a cleansing tool to fan burning incense around your sacred space.

Created to promote calming, tranquil energy.

Element: Air

Chakra: Crown

About 7" long.

Gifted crystal included with purchase.