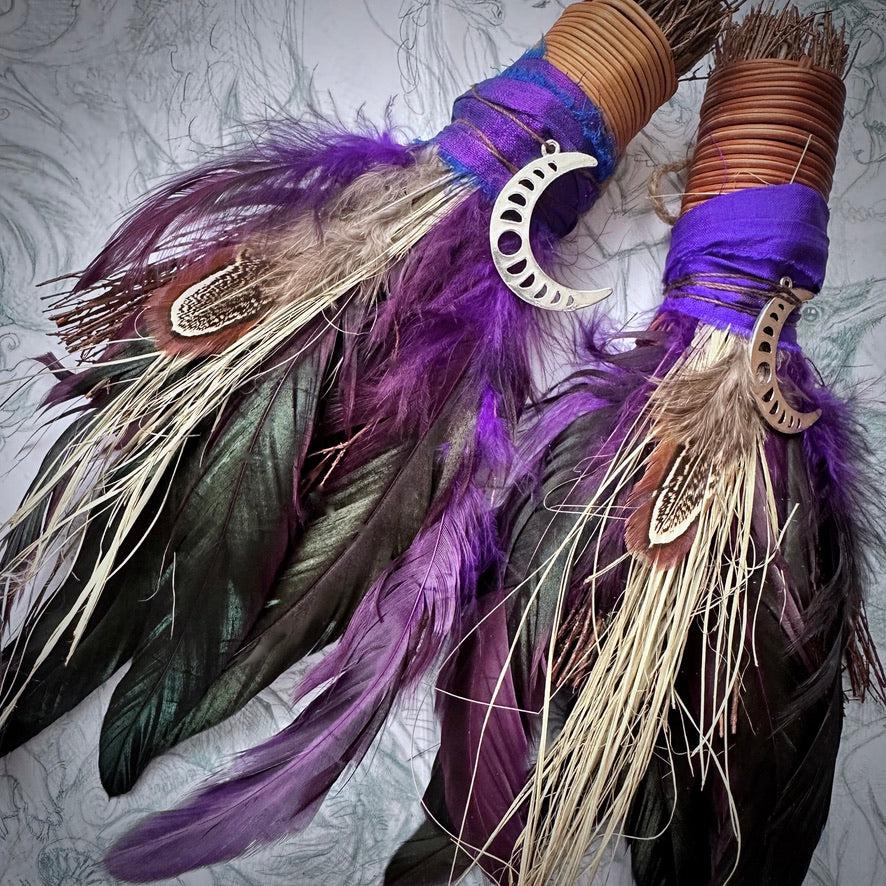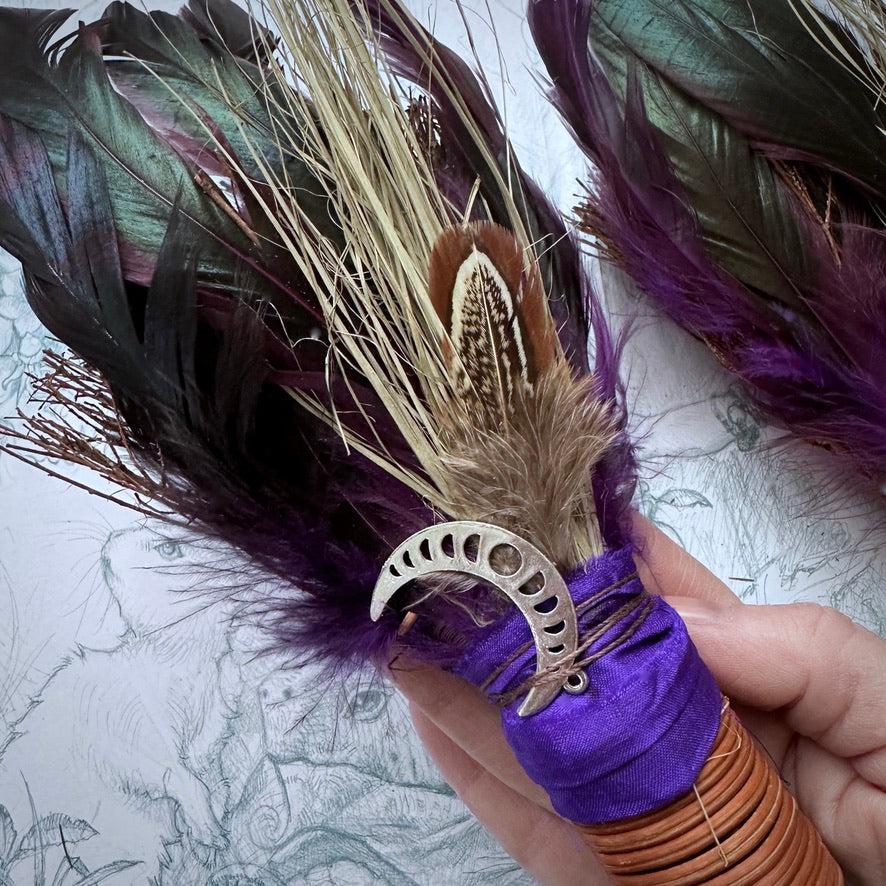 Lavender Moon Besom Broom
This magical little broom is a perfect addition to your moon rituals and sacred space decor!
This broom is decorated with soft, wispy feathers and coastal dune grass. Feathers are purple and midnight blue (ethically sourced). Beautiful detail with hand dyed silk sari ribbon on broom. Silver toned moon charm to complete this beauty.
Scented with clove and cinnamon essential oils. 
Measure about 7" long. 
Collect them all! Don't forget to check out the Emerald Moon Besom Broom.