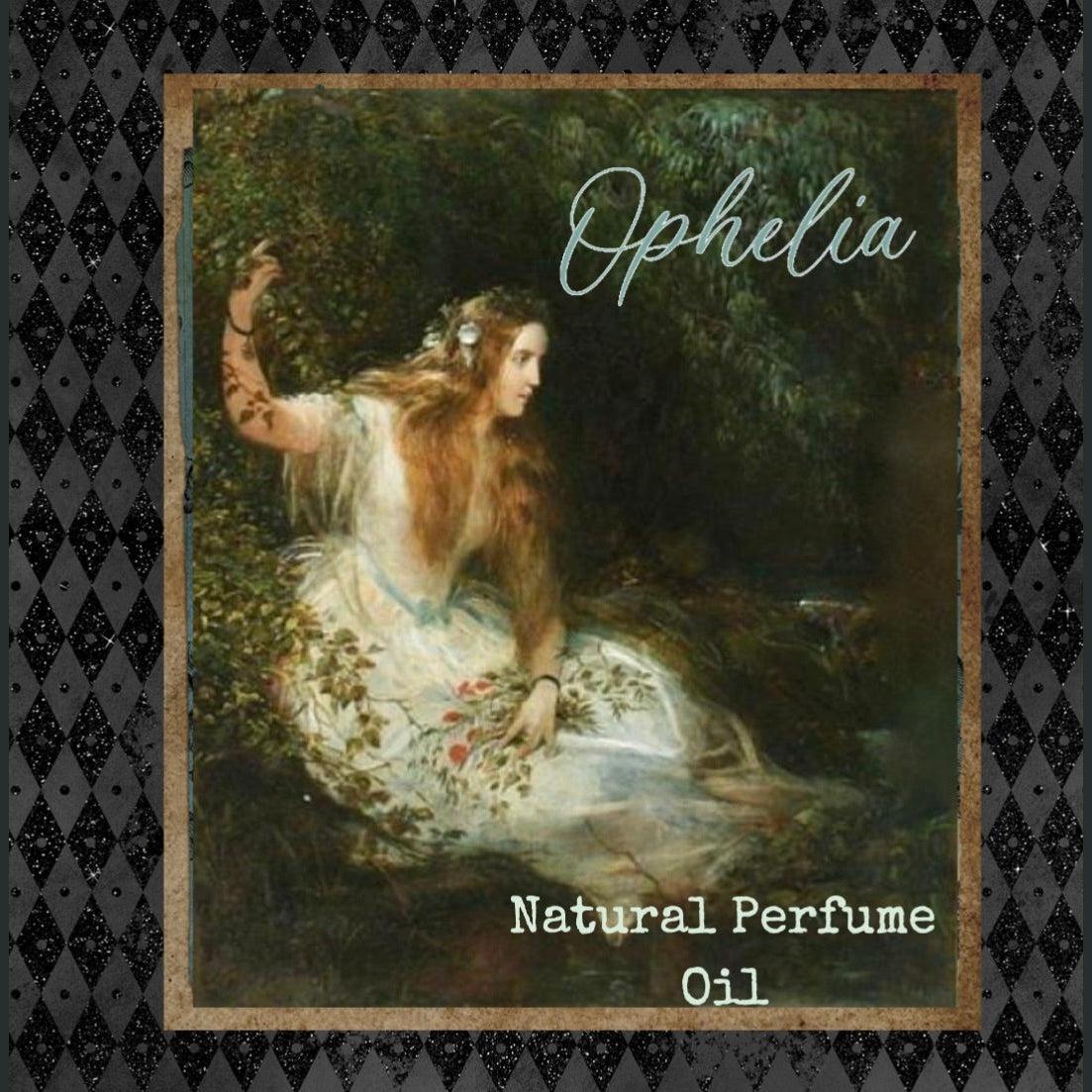 Ophelia Natural Perfume Oil
This oil is a beautiful blend of narcissus, water lily and grounding notes of dew tipped green foliage.
Contains essential oils, natural fragrance, dried botanicals in an almond oil base.
Notes: Narcissus- Green Leaves- Oakmoss
15 ml glass bottle with silver dome cap, infused with tiny gem stones.
External use only.