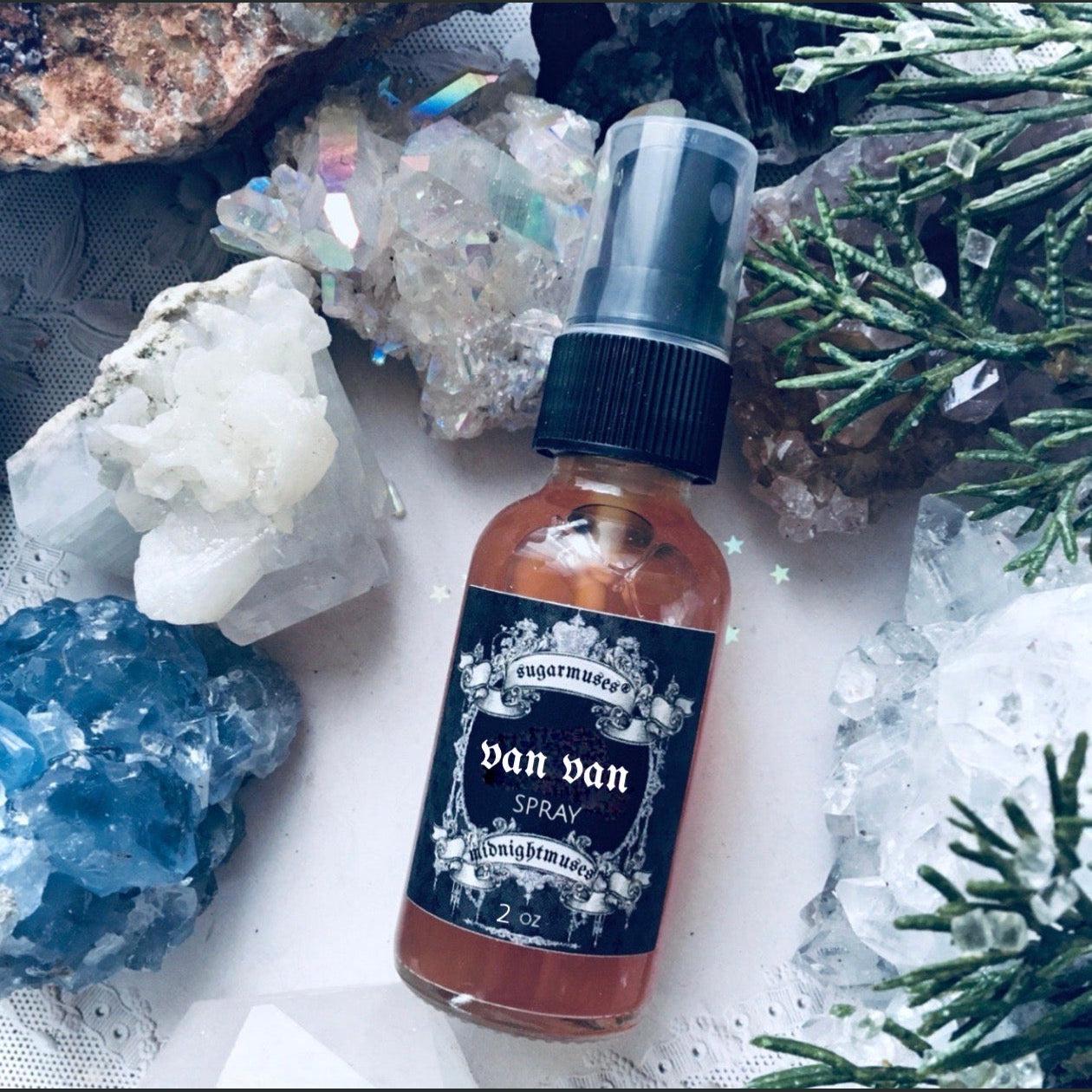 This traditional blend has been used for over 100 years. Spray around you to promote good luck and banish negative energy. 
This blend contains essential oils, herbal infusions in witch hazel and small gemstones. Created under a full moon. 
Fragrance note: Lemongrass and proprietary essential oils. 
Use before mediation, energy work, rituals or spell work.
2 oz amber glass spray bottle