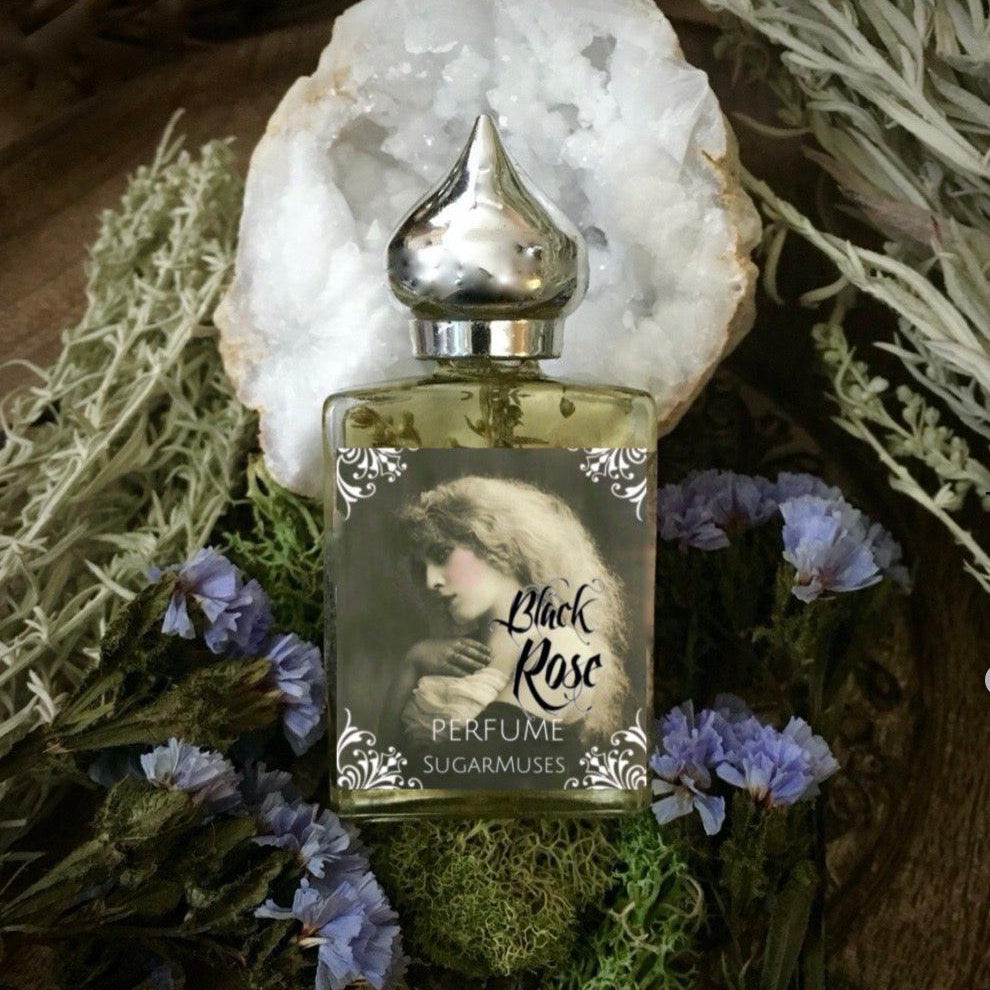 From the Victorian Perfume Collection

This beautiful and complex fragrance will enchant anyone who experiences it.
It opens with notes of the darkest of roses and currants, a  mysterious incense blend with bottom notes of vanilla, patchouli and oak. 
Contains essential oils, absolutes, botanical infusion, mica and chip gemstones. 
15 ml bottle embellished with the finest ribbon I have on hand and cap color may vary. 
Phthalate-free- External use only