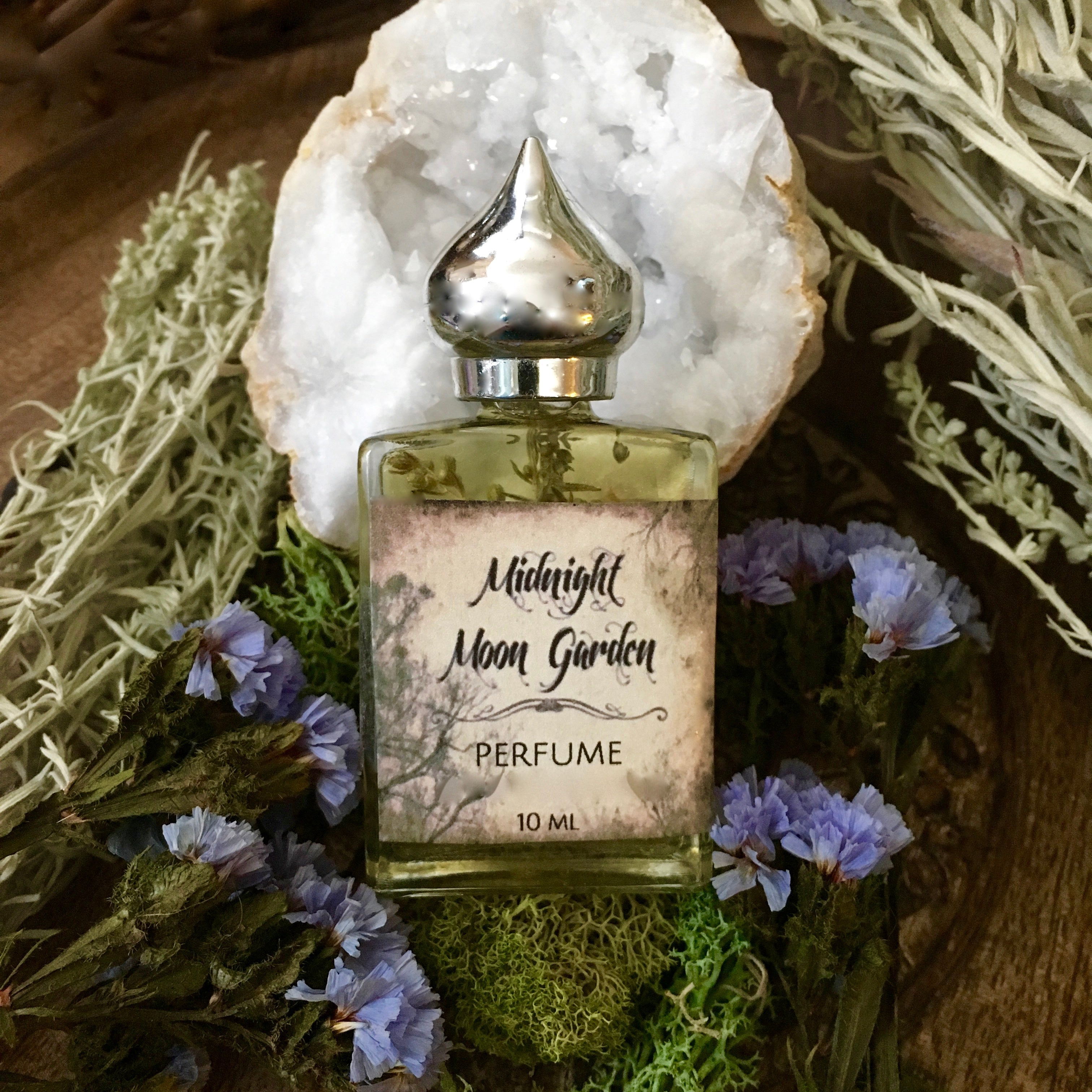 Midnight Moon Garden blends top notes of night blooming jasmine, lily and tuberose fragrance with base notes of sweet wood essential oils, vitamin E oil, almond oil and is infused with rose petals, dried botanicals and crystals.

Reformulated to contain jasmine absolute. 

Style: Mystical, Magickal, Feminine

Phthalate-free

Cruelty- free
Do not consume
Please allow slight variation in ribbon due to its organic nature.
 *Please keep out of direct sunlight and store in a cool place to preserve the essential oils in this product.
**Do not consume. Please perform a skin patch test before use. If you experience any discomfort or abnormal reaction, discontinue use and consult a medical professional. Pregnant women, nursing mothers and children should not use essential oils without first consulting with their physician. Keep out of reach of children and animals.