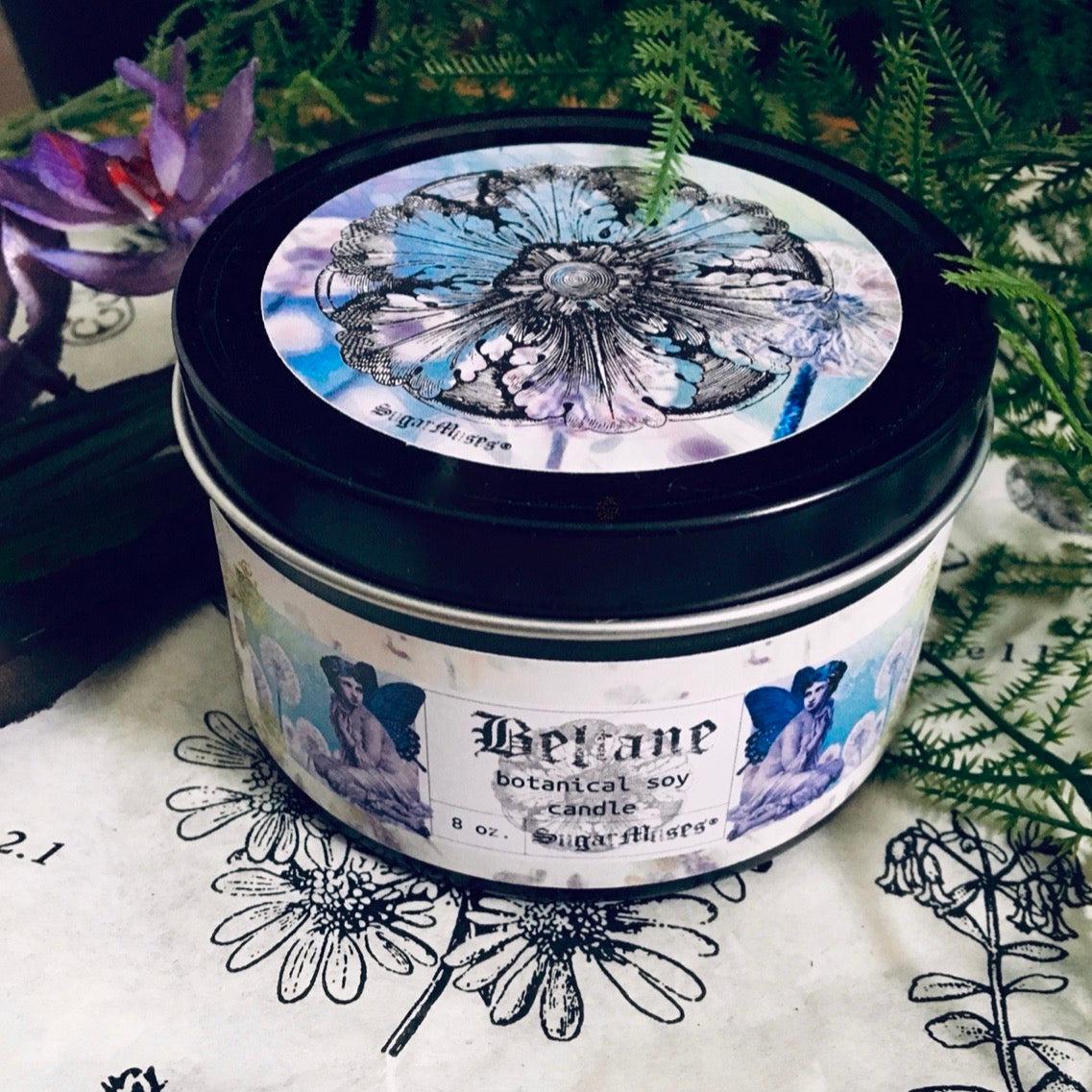 Hand poured, organic and vegan, this 8 oz soy wax candle is infused with dried botanicals of hydrangea, jasmine, milo berries and dusted with eco friendly glitter.
Spell crafted to honor and promote the qualities of Spring; infused with citrus, jasmine and pear essence. 
Label artwork and design for SugarMuses. All rights reserved.