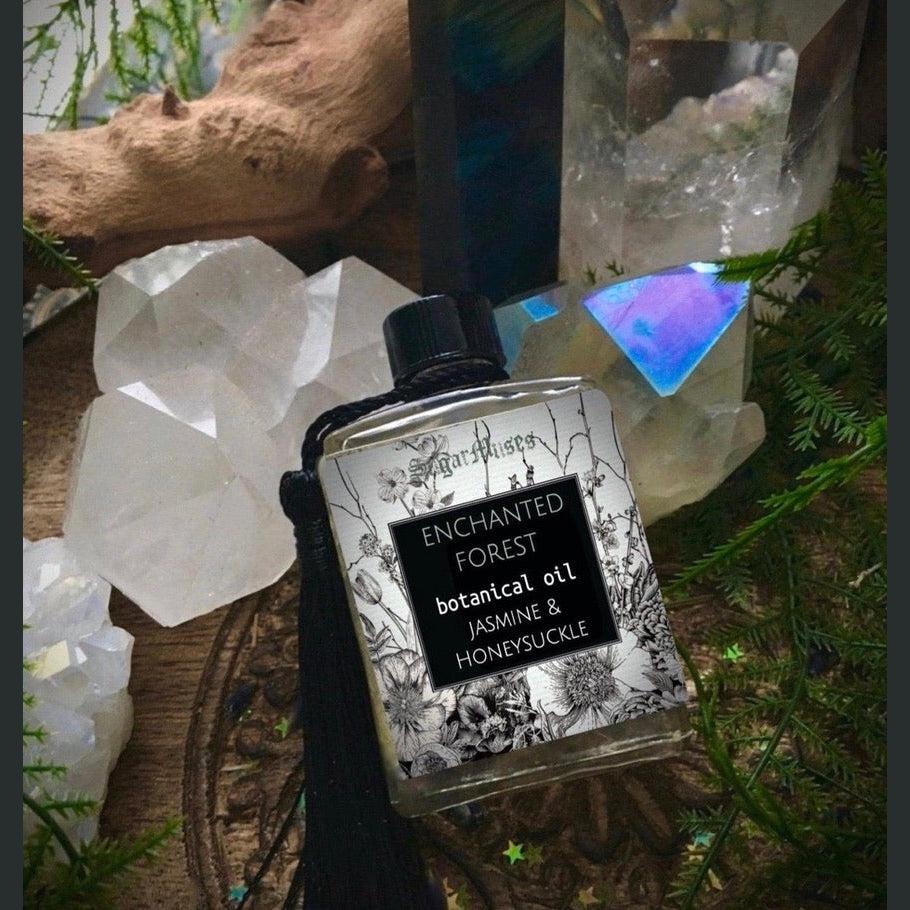 Enchanted Forest Botanical Oil
This hand blended oil contains jasmine, honeysuckle and cypress. 
This floral scent unfolds to reveal bottom notes of an evergreen forest. 

Fragrance notes: Honeysuckle - jasmine - oakmoss - cypress 
15 ml glass bottle embellished with a silk tassel.
Complete the set with the Enchanted Forest Candle.