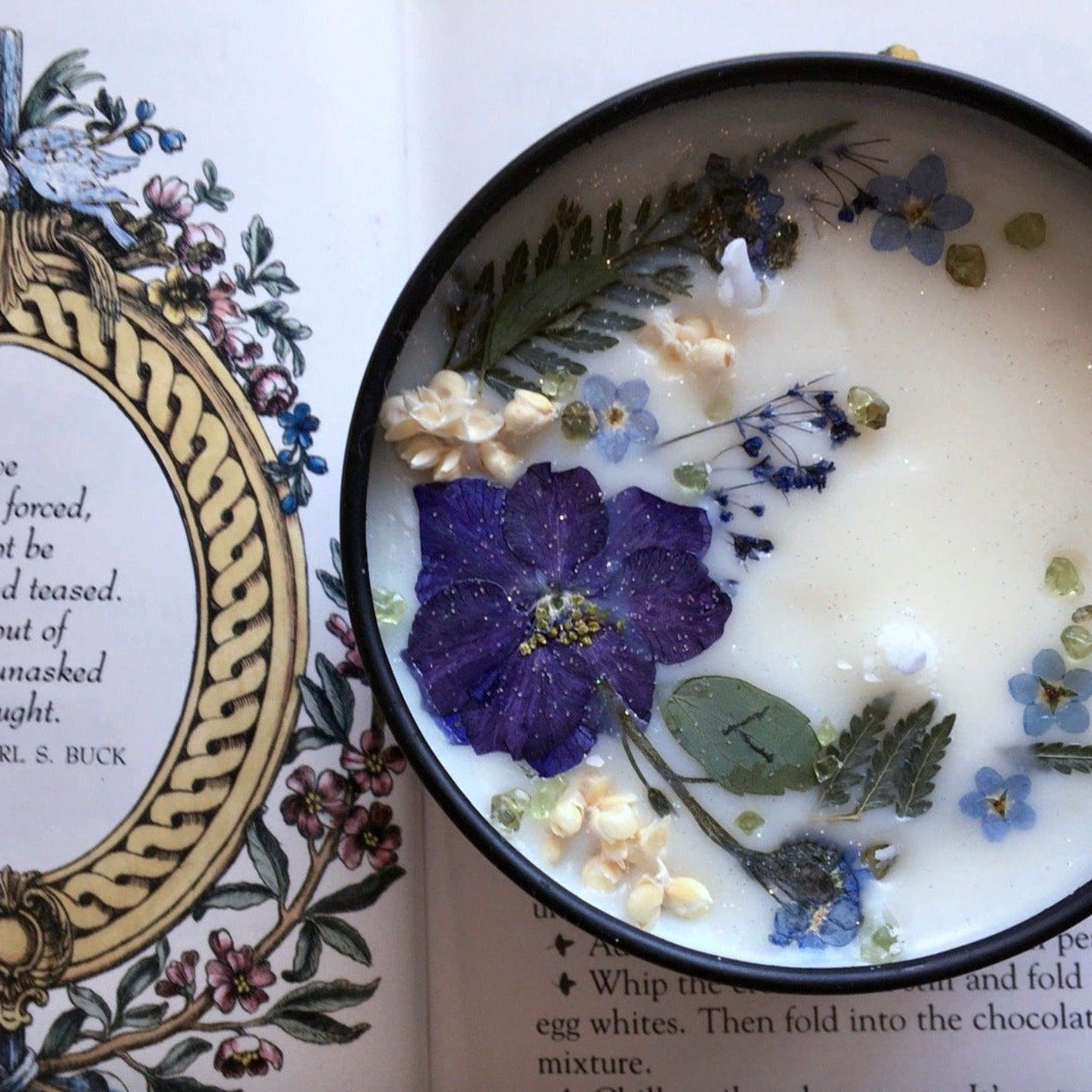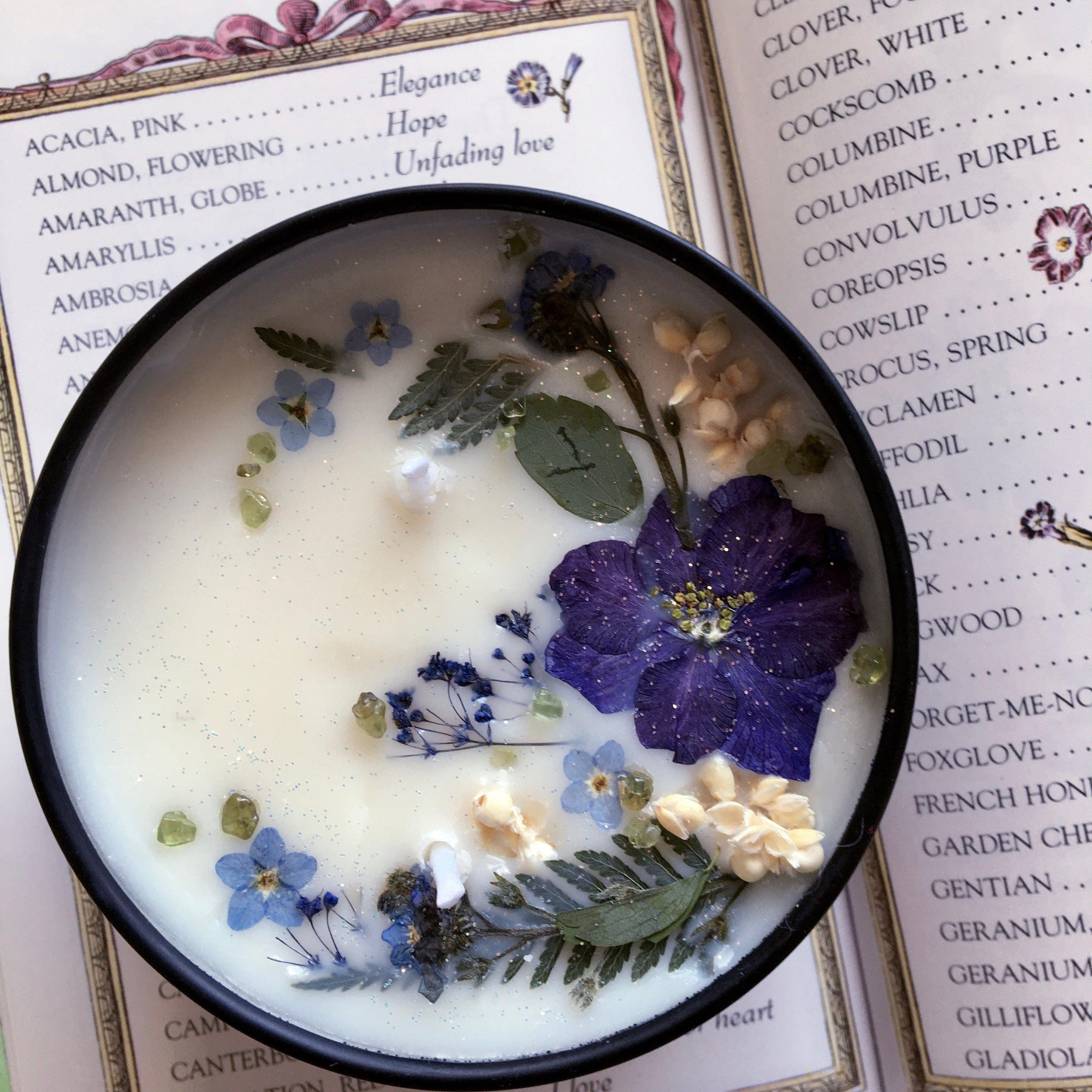 Violet & Forget Me Not Candle
These organic soy wax candles were hand poured and spell crafted, infused with violet absolute, lavender, violet and forget me not flowers and small gemstones.
Historically, violets and lavender are used in powerful love charms and can be carried to promote good luck. Violets can also enhance night magick. Promotes fidelity in relationships. 
Fragrance Notes: Violet - Bergamot - Lavender - White Woods  
Associations: Love - Lust - Luck - Protection - Divination -  Fidelity
Large 8 oz black tin candle with lid.

Please allow variation with the botanical arrangement, I lovingly create each one and no two are exactly alike!