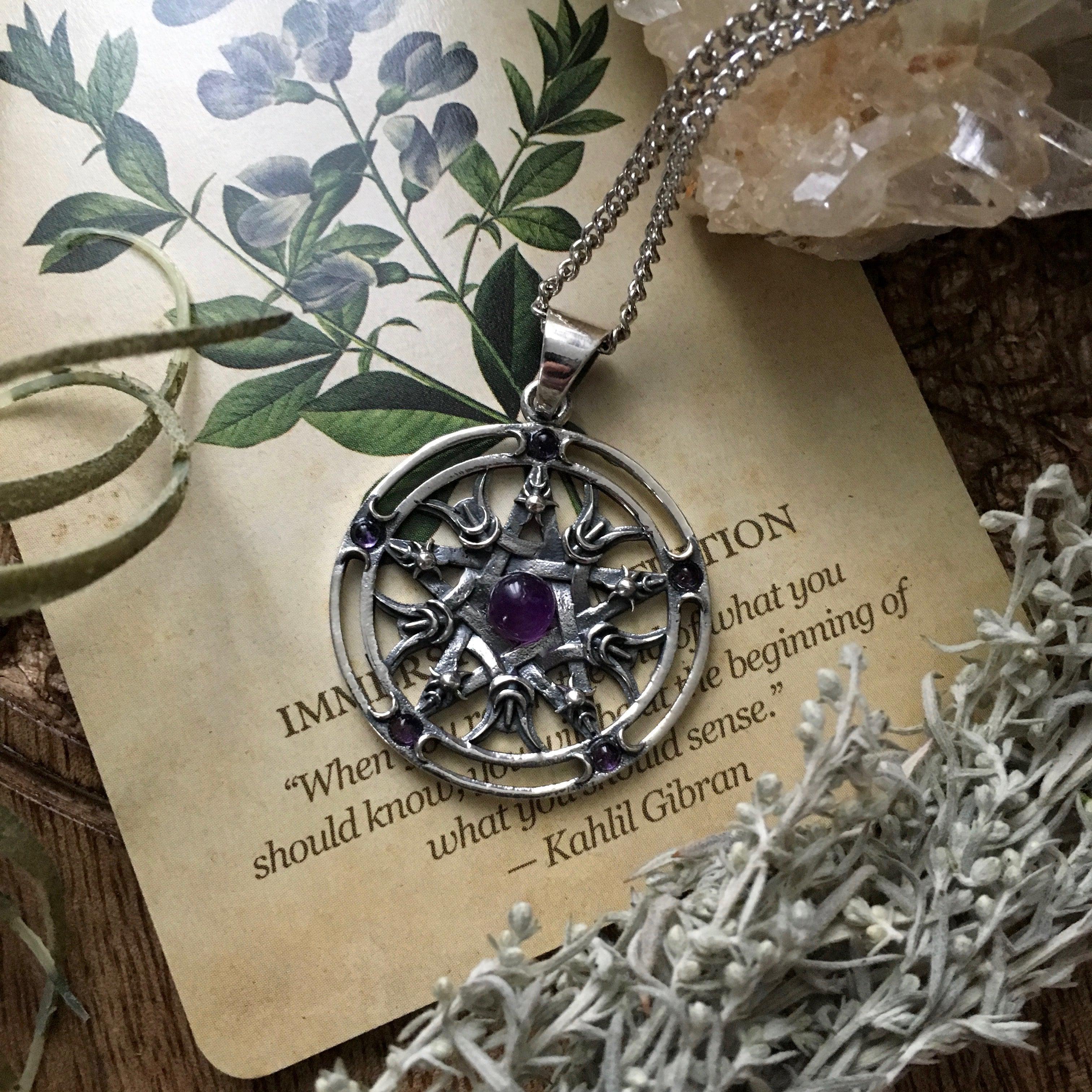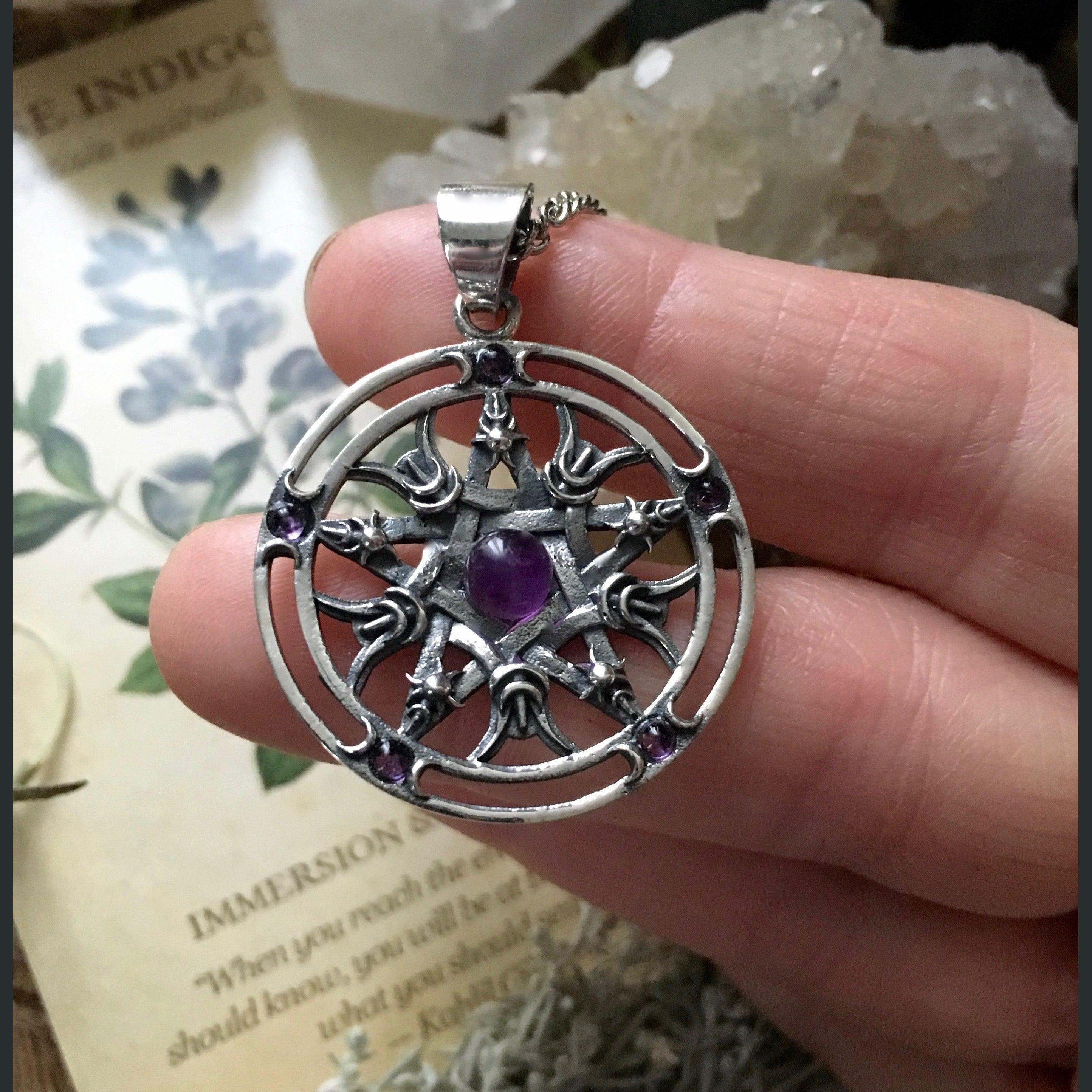 .925 Sterling Silver AMETHYST Pendant with Chain
This is a beautiful pendant which the pictures don't quite capture the detail and craftsmanship of this piece. Five triple moons encircle the  pentagram. 
Made of .925 sterling silver Black Onyx  pendant presented on a black silk ribbon. 
The pentacle is a powerful protection amulet and amethyst opens your third eye to achieve your Magickal potential and to attain enlightenment. 
Pendant measures over 1" in diameter. 
Arrives beautifully wrapped. 
*AMETHYST- (shown in photo) SOLD OUT
*BLACK ONYX CENTER GEMSTONE (same design)