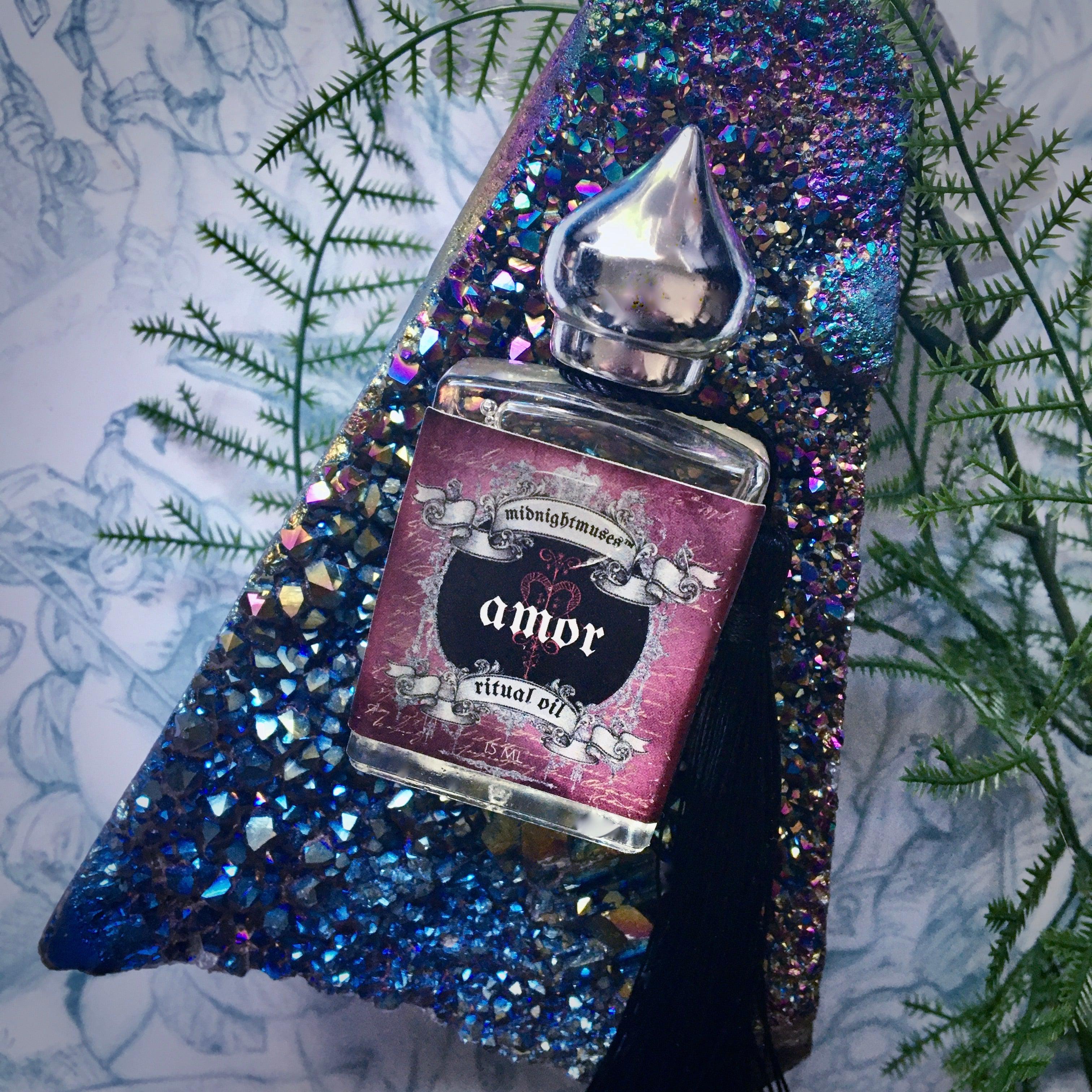 Amor Ritual Oil by MidnightMuses
This alluring fragrance blends dark roses, black plum, and notes of skin musk, vanilla incense and a touch of patchouli. 
Intoxicating scent! 
Fragrance Notes: Dark Rose - Plum -Incense - Musk - Patchouli
15 ml perfume bottle adorned with a black silk tassel. 
 Please note cap style will vary.