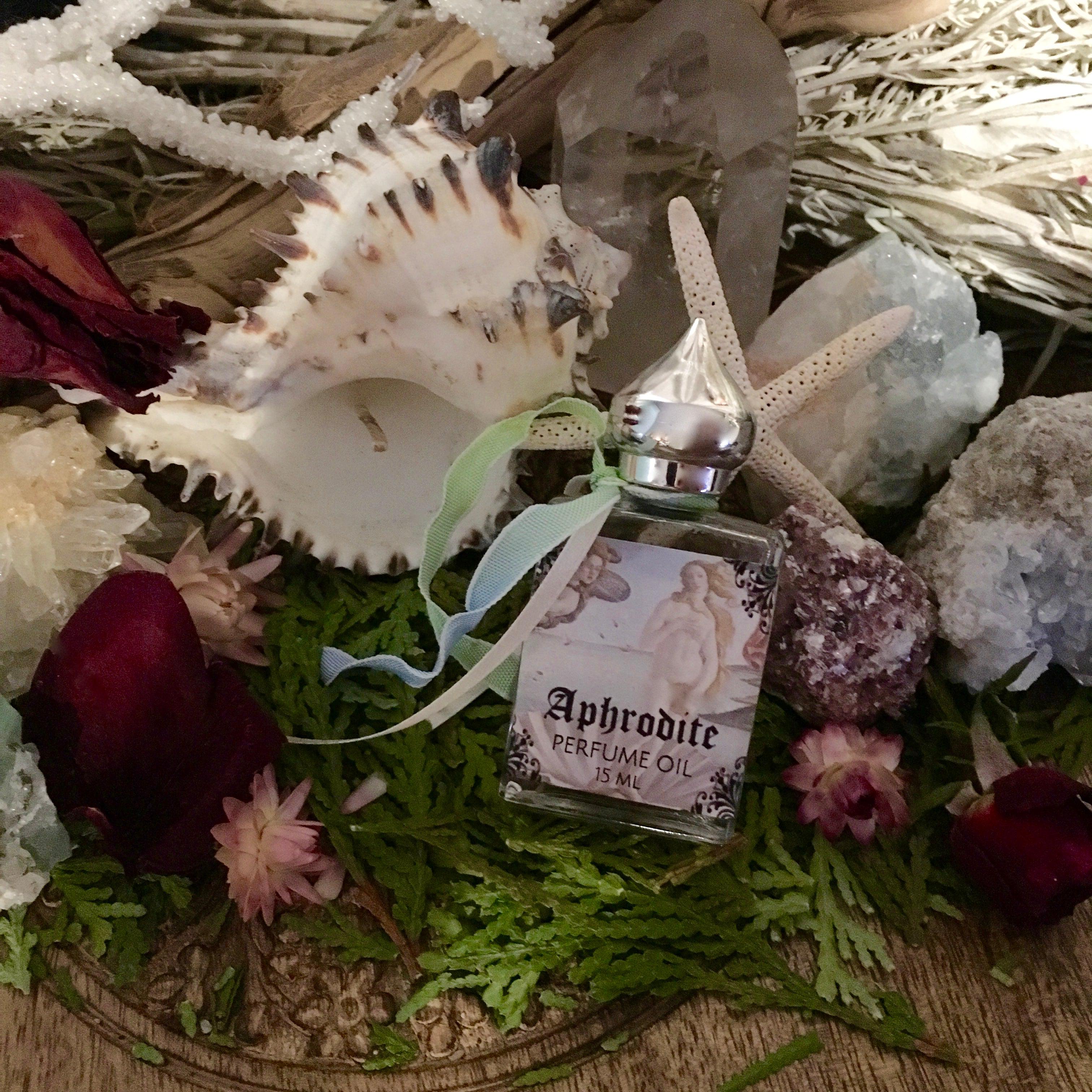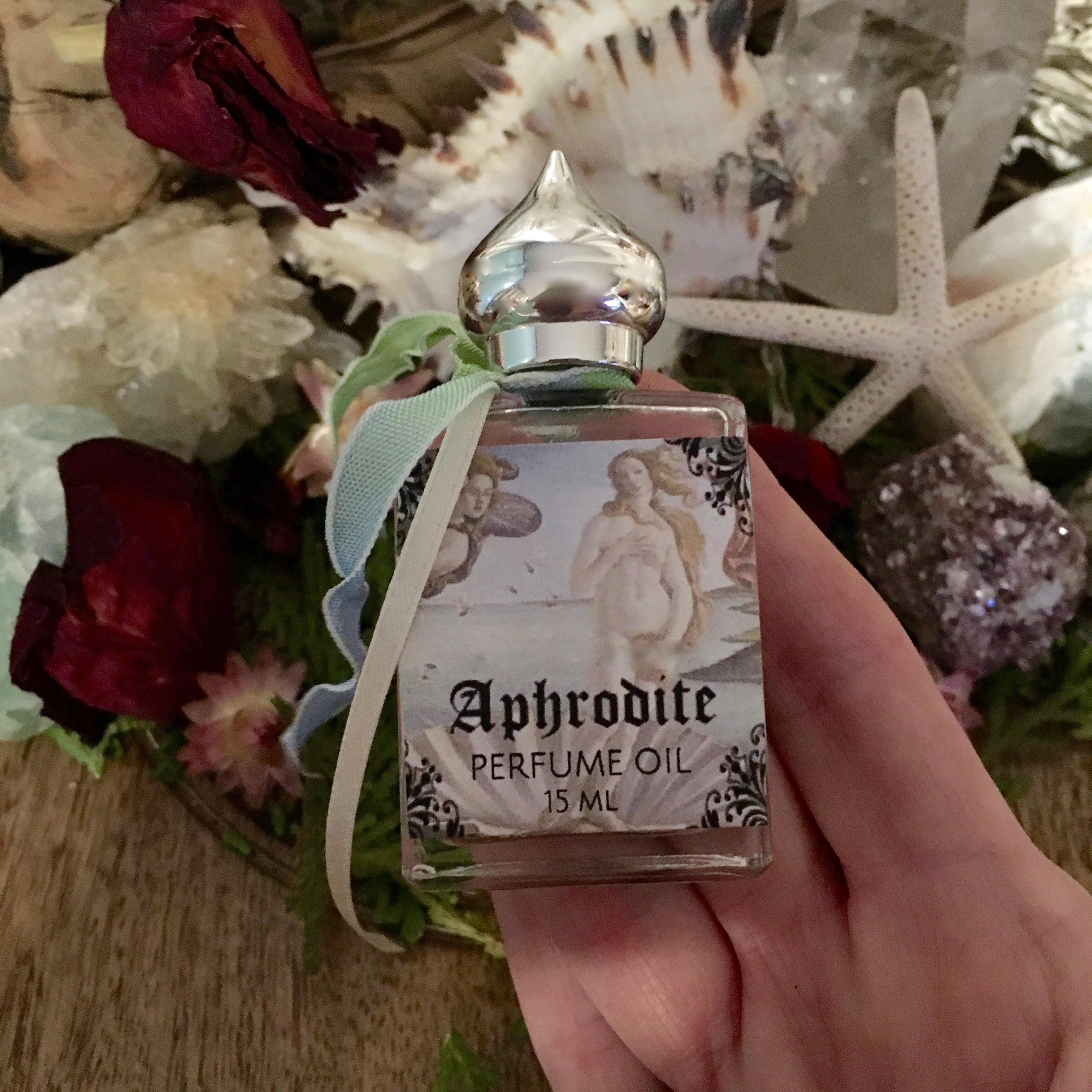 Aphrodite is the Greek Goddess of love, beauty, passion, protective love, desire and fertility. 

She is also worshiped as a sea Goddess, part of Aphrodite's connection to the sea was her watery birth; she appeared out of the foam of the sea, floating on a scallop shell to the island of Cypress.

Aphrodite perfume blends top notes of Bulgarian rose with ambrosia, that melts into  amber base notes in a sweet almond oil base. Infused with rose petals, dried jasmine, essential oils, crystals and mica. 

Style: Floral, Sweet, Feminine.
Phthalate-free - Cruelty- free
*Please note cap style and color may vary. 
*Please keep out of direct sunlight and store in a cool place to preserve the essential oils in this product. External use only.