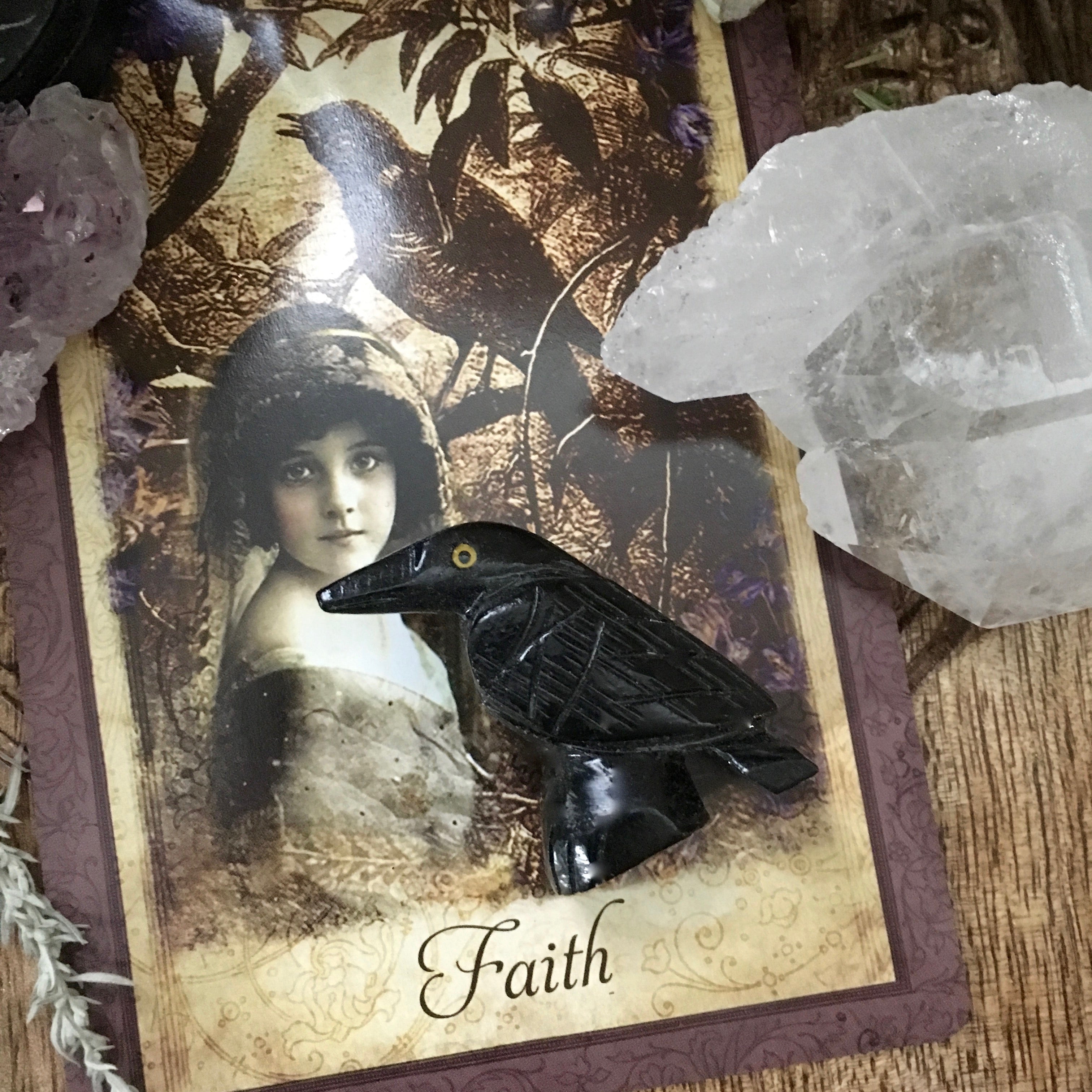 Black Onyx Hand Carved Raven Figurine
A powerful protection stone, Black Onyx absorbs and transforms negative energy, and helps to prevent the drain of personal energy.
The raven animal totem is sometimes called the "Keeper of Secrets" and like all birds, is a messenger between the worlds.
If the Raven has called on you, you may soon find the following show up in your life:  Magick and mysticism, intellect and acute cunning, awareness and skilful perception, the ability to shape-shift into another for a more complete understanding of Spirit, and a journey into the depths in order to bring out the light.  In all this, and more, Raven will be your guide. 
Eye color ranges fro pale yellow to blue.
Stands 1.5" tall
Arrives gift wrapped. Pair it with the Opalite Hand Carved Owl figurine. 
Customer Reviews
03/16/2020
Shannon

United States
Excellent representation of Raven
Love this totem! It's very well carved, the tiny details make it more interesting, and the eyes really pop. For the cost, I maybe expected something a little rougher around the edges (which is fine, I'm a fan of cruder carvings as well), but this is cool as could be
03/21/2020
Chanda F.

United States
Raving over this Raven
This special little Raven is just the perfect size for travel or your altar. Standing at under 2", he is easily slipped into a pocket or purse. Of course his small stature also assures he won't occupy much space on your altar. He does look just like the pics above, and the detail is great. His eyes are inlaid, so no fears of them coming loose and falling out. All said and done, if Raven is calling out for you, you won't go wrong with this small bird.