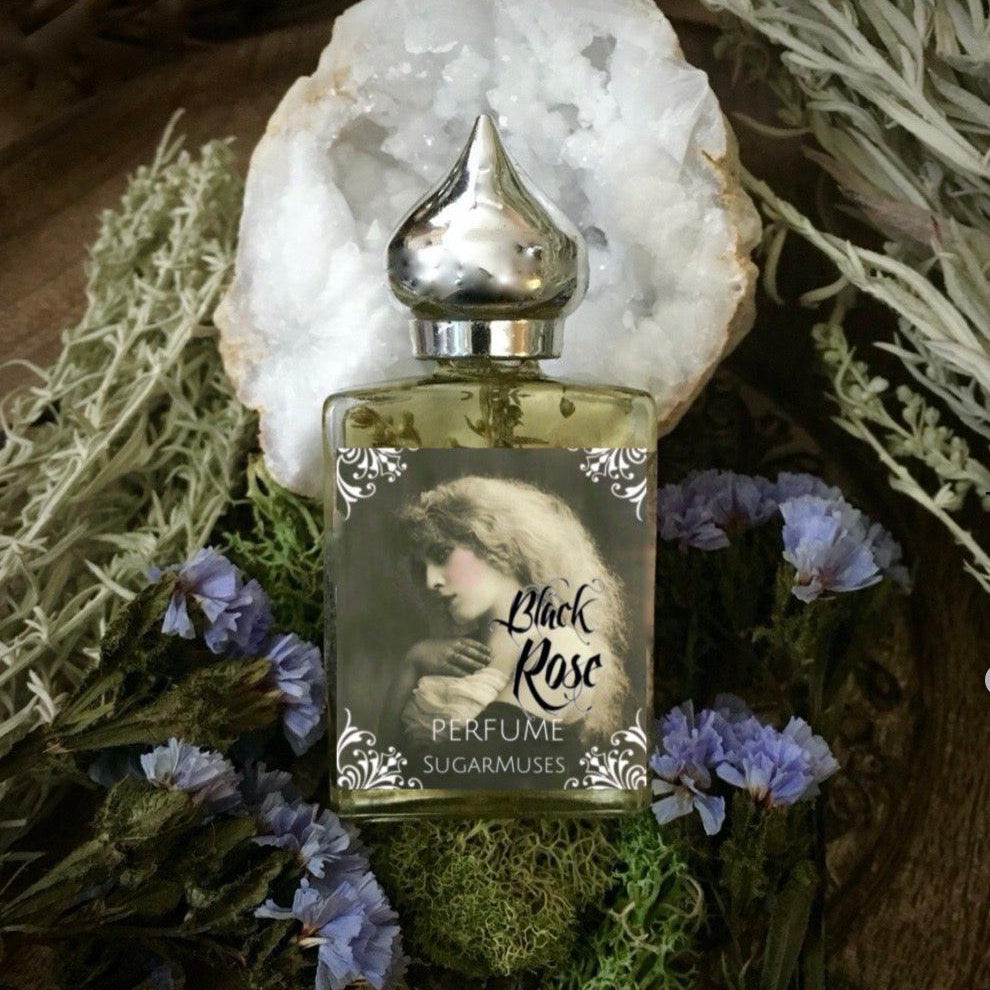 From the Victorian Perfume Collection

This beautiful and complex fragrance will enchant anyone who experiences it.
It opens with notes of the darkest of roses and currants, a  mysterious incense blend with bottom notes of vanilla, patchouli and oak. 
Contains essential oils, absolutes, botanical infusion, mica and chip gemstones. 
15 ml bottle embellished with the finest ribbon I have on hand and cap color may vary. 
Phthalate-free- External use only
Customer Reviews
Lovely Lovely Rose Perfume
I Love the smell of this perfume! It smells how the darkest, most plush velvet, Real roses while they are still on the bush smells! You know, the big ones that you bury your whole face in? Yeah, those. Is it old fashioned? Yep, sure is! I love that about it too! It's hard to find straight up rose perfume that actually smells like roses. I hope they keep making it because I'll keep buying it!