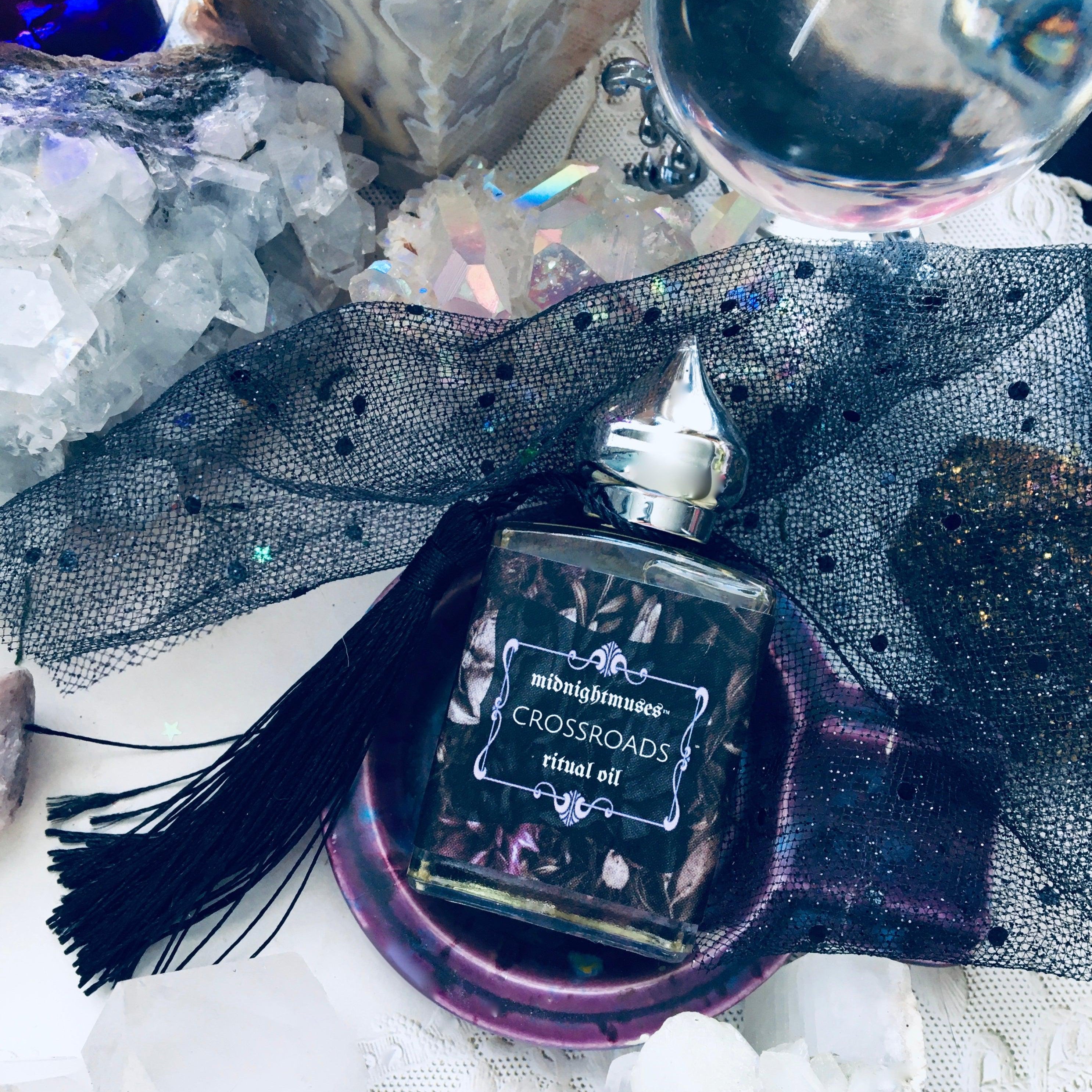 This oil was inspired by Crossroad magick and to honor Hecate. 
It is crafted with essential oils of patchouli & resins, almond oil and is infused with crossroad dirt & dark root extracts and other fragrances. Anoint your ritual candle with a few drops of the oil before burning. This oil may also be used to anoint yourself and used as a natural perfume.

Infused with gemstones and dried botanicals. 
.5 oz perfume bottle embellished with a black tassel.
Notes: earthy, incense and resins
Unisex fragrance
Vegan, cruelty free, alcohol and preservative free. Please keep out of direct sunlight and store in a cool place to preserve the essential oils in this product. External use only.