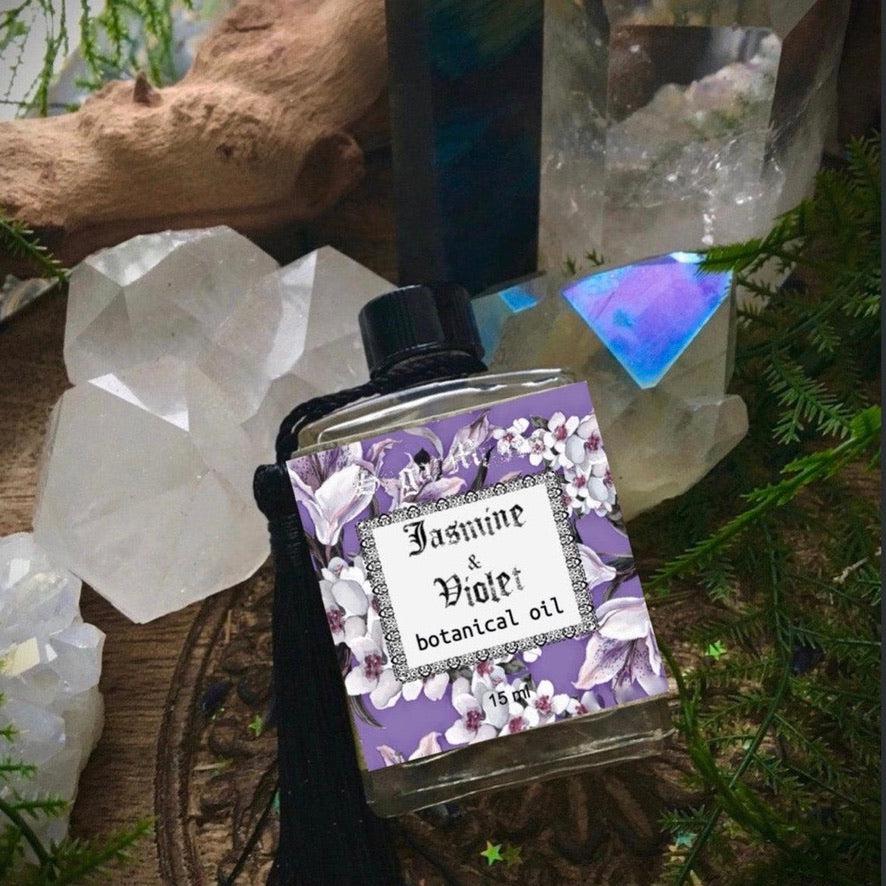 Jasmine & Violet Botanical Perfume Oil
 This oil is hand blended and infused with violet and jasmine absolute, with a touch of neroli and sandalwood. Small dried violet flowers and jasmine are included to create a beautiful, multi layered blend. Amethyst and aquamarine gem stones bless the fragrance with their magickal properties.
Fragrance Notes: Jasmine - Neroli - Violet - Sandalwood  

Associations: Peace - Calming - Serenity - Higher Knowledge - Dreams/ Visions 
15ml glass bottle embellished with a silk tassel. 
Complet the set with the Jasmine & Violet Botanical Candle.