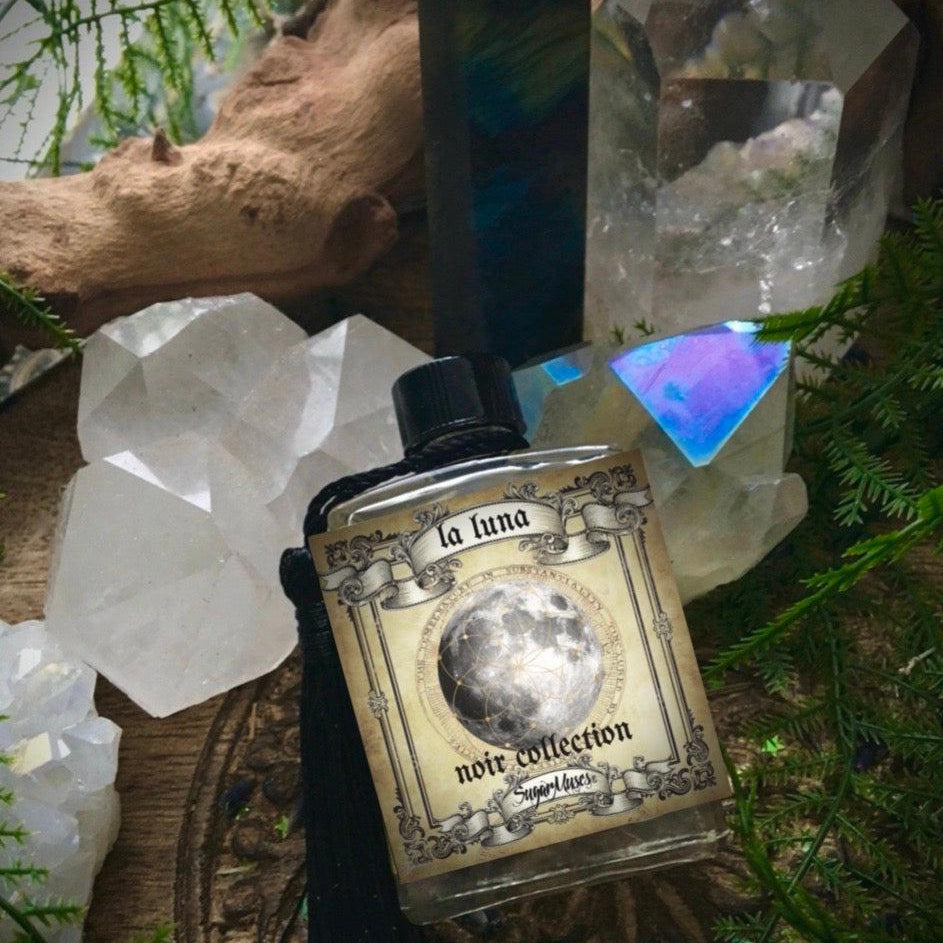 This oil is crafted under a full moon each month and contains notes of neroli, lily and a light musky base. 
Essential oils are blended with an organic, almond oil base. Oils can also be used to anoint candles, spell items and altar tools. Because this oil is free of alcohol, phthalates, and other chemicals, I suggest using it within a year.

Size: 15 ml bottle

External  use only. Please perform a skin patch test before use. If you experience any discomfort or abnormal reaction, discontinue use and consult a medical professional. Pregnant women, nursing mothers and children should not use essential oils without first consulting with their physician. Keep out of reach of children and animals.