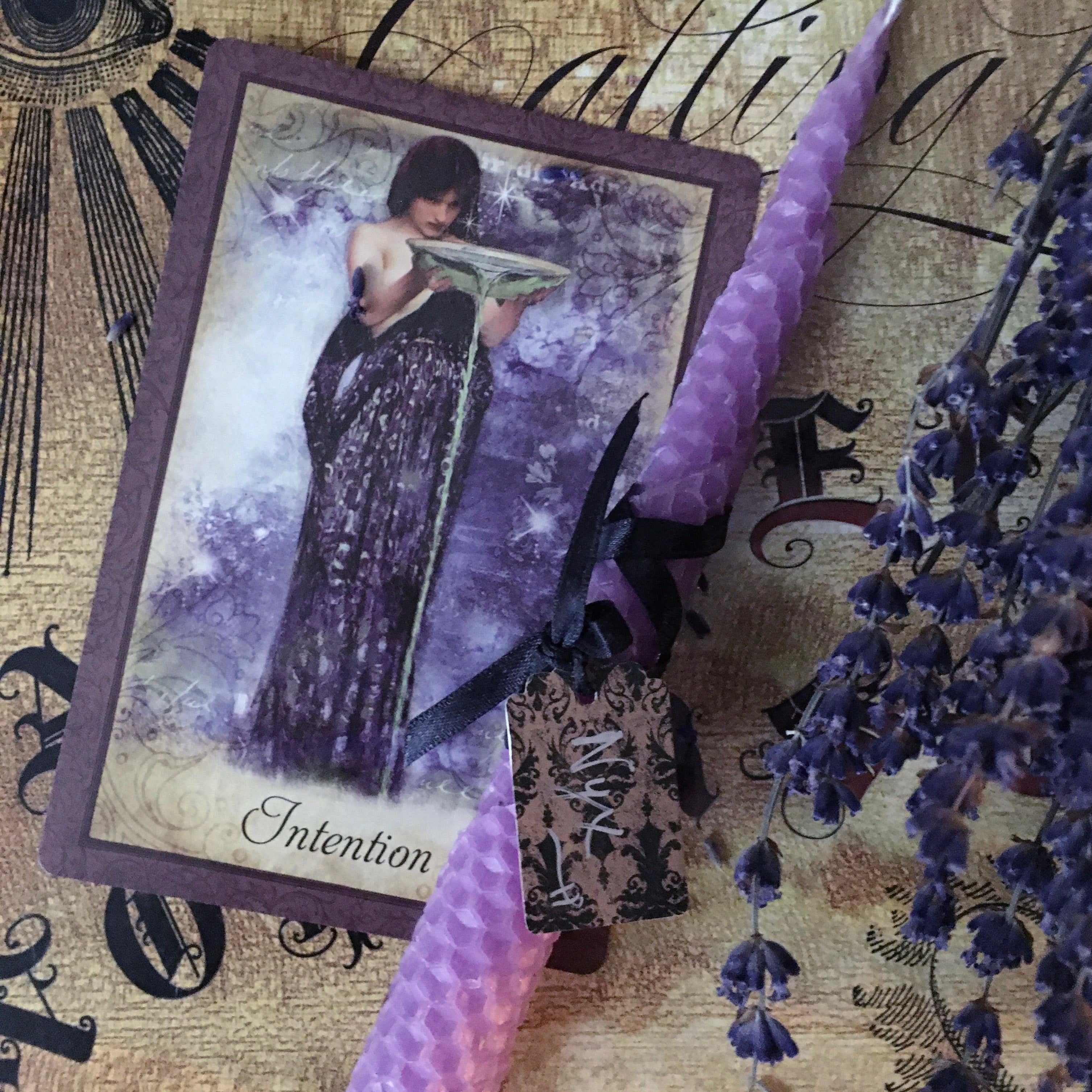 Measures 8" tall 
Nyx is the Greek goddess (or personification) of the night.
The energy of Nyx can be summoned in relation to moon magick, magick relating to air, sleep and working with entities/spirits on the other side of the veil.
One purple beeswax candle.
From the MidnightMuses Collection. 
Dressed with the Nyx Ritual Oil.