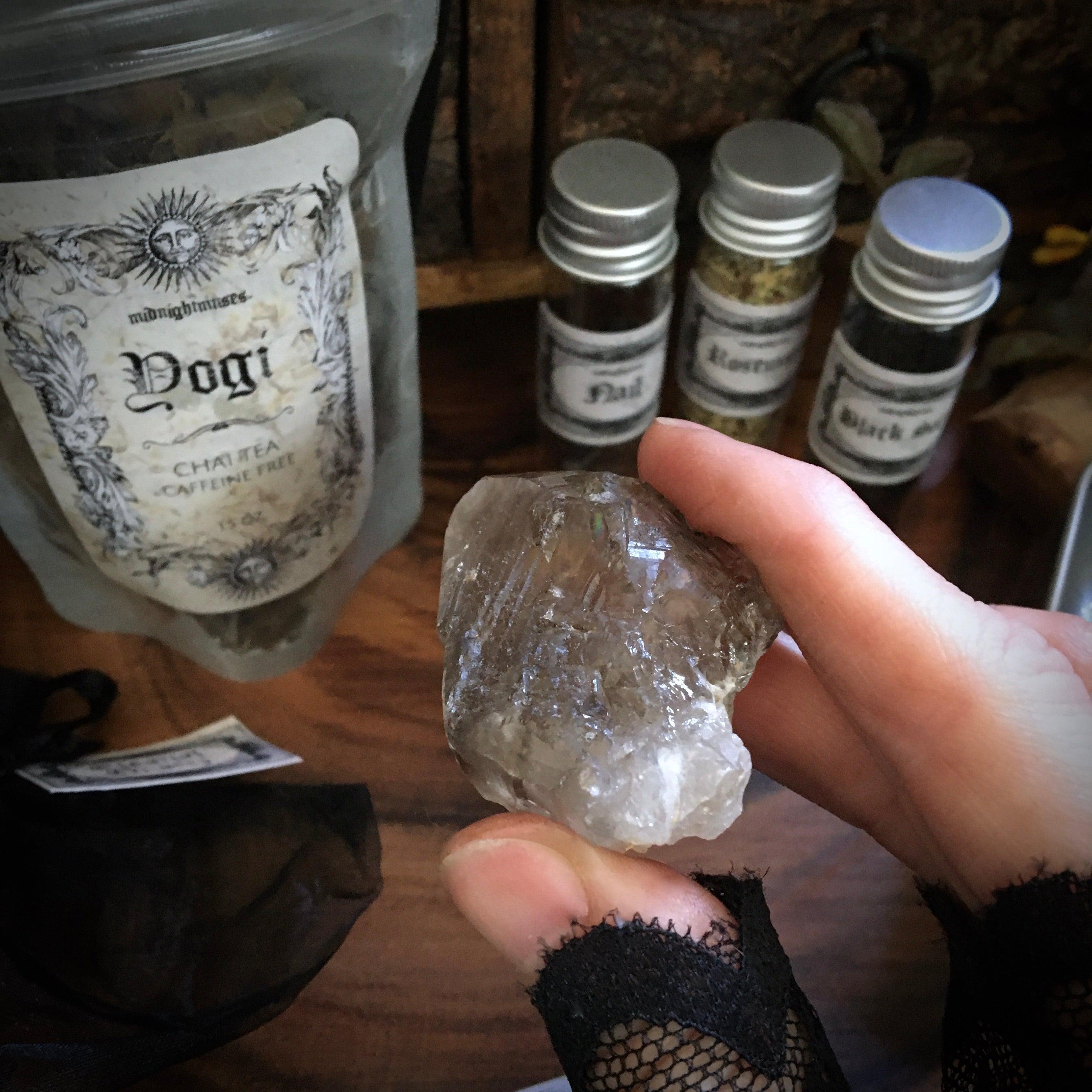 Also known as Window Quartz, this gemstone is a type of quartz with a specific pattern of terminations that flow throughout the face and body of the crystal.
Clear Elestial Quartz is rather uncommon, so most will be a type of smokey quartz. Some call this gemstone the "master healer". And they are said to assist in driving out negative patterns that no longer serve us.
Stone sizes vary from 1.5" - 2" 
Customer Reviews
08/27/2023
Denise L.

United States
Raw Elestial Quartz
It's a beautiful color! Any type of quartz makes me feel extra protected. I only wish it came with a card providing it's info so I can put into my BOS
08/13/2022
Shannon T.

United States
Beautiful
Beautiful stones and quality product. Thank you! Will be purchasing more.