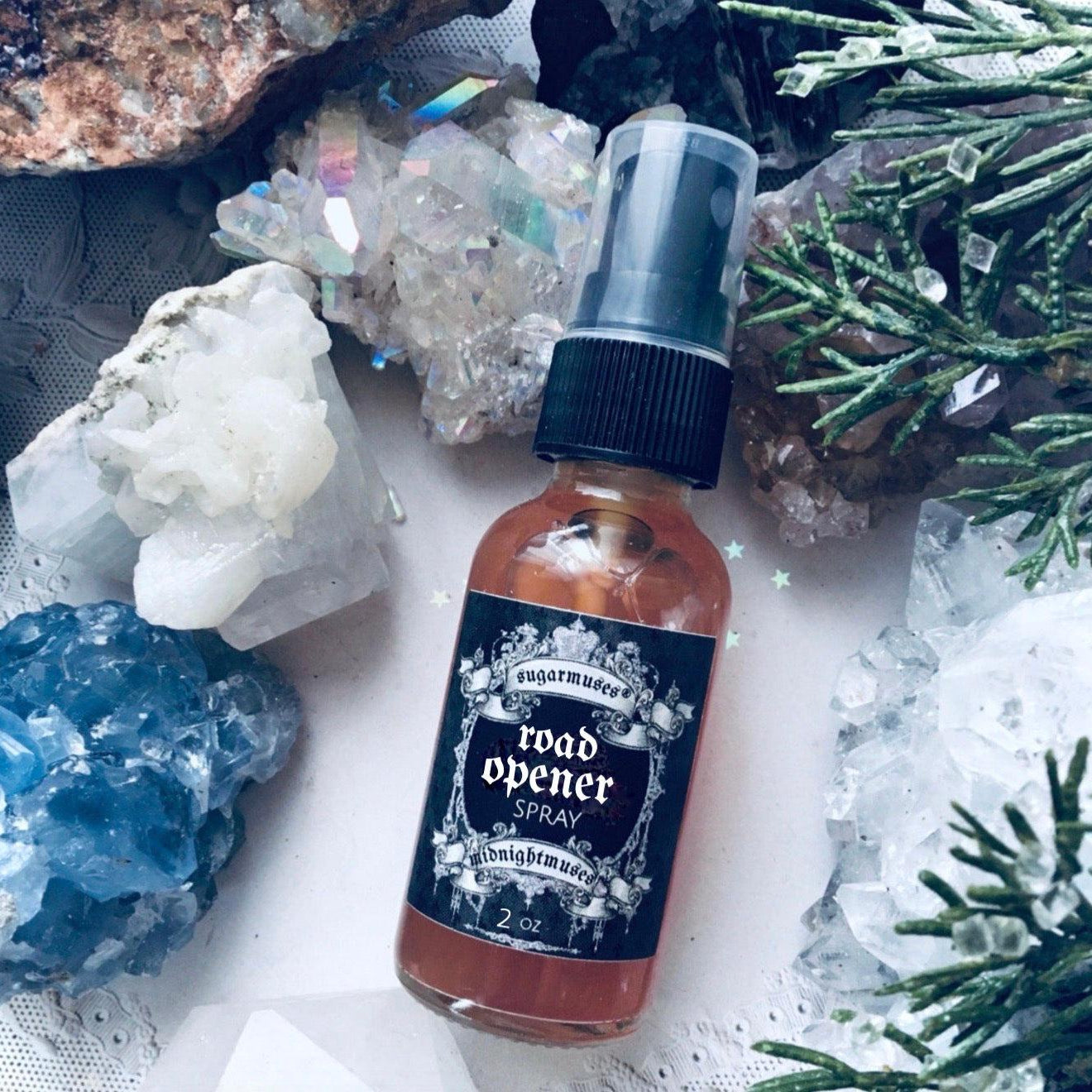 Spray around your sacred space, office, bedroom etc. to refresh the energy of you space. 
This blend can be used to promote removal of obstacles and opening the way for a successful life. Created to dissolve road blocks that are standing in your way. 
Contains proprietary blend of essential oils herbs and tiny crystal chip stones.
Fragrance notes: Invigorating - Magickal - Cleansing 

2 oz. glass amber spray bottle.