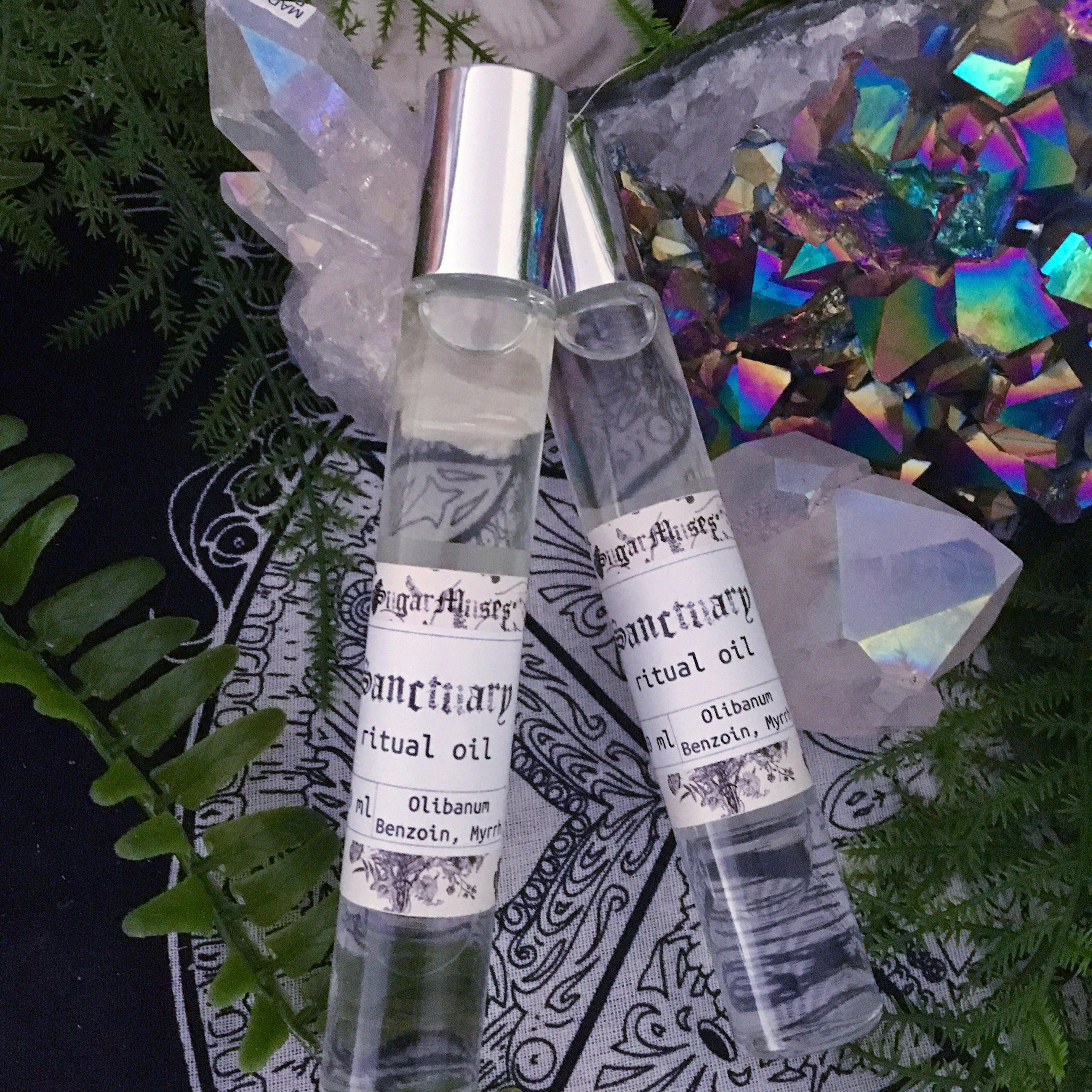 This oil blends all natural essential oils and resins. Create a sacred space around you.
*Please keep out of direct sunlight and store in a cool place to preserve the essential oils in this product. External use only.  Use to anoint candles, tools or yourself. Wear as a perfume to carry your intents with you.
This magickal oil blend contains myrrh and olibanum essential oils with benzoin resin, amber and other secret ingredients in an almond oil base. Protection oil.
10.9 oz. bottle with silver top. Organic. All natural.