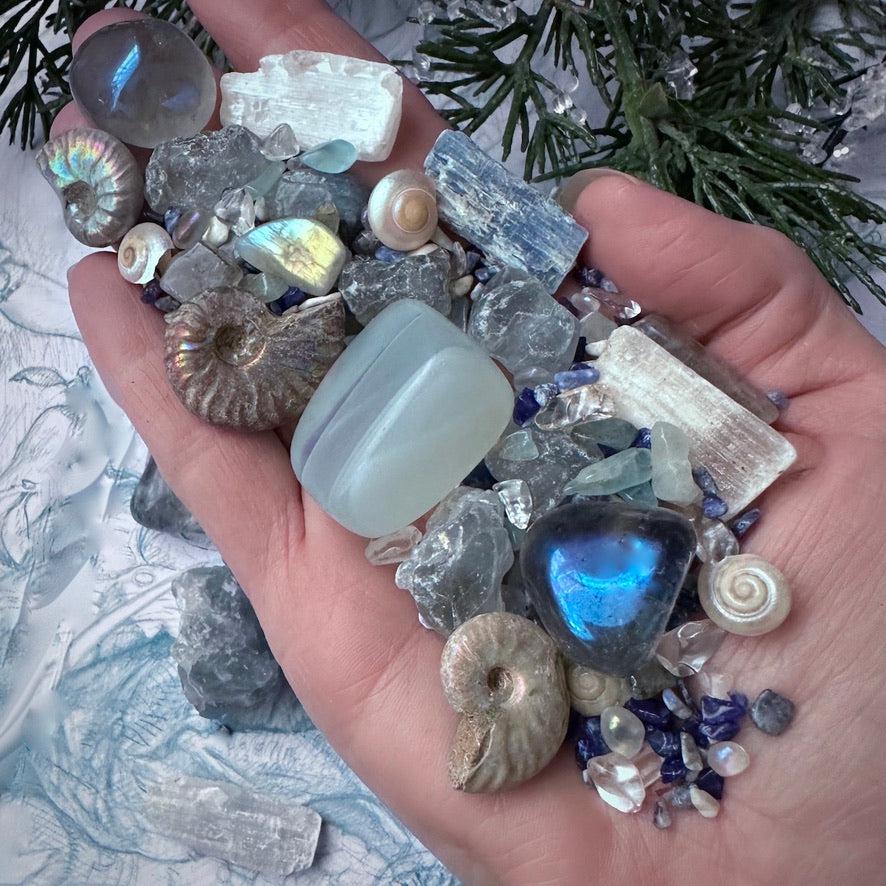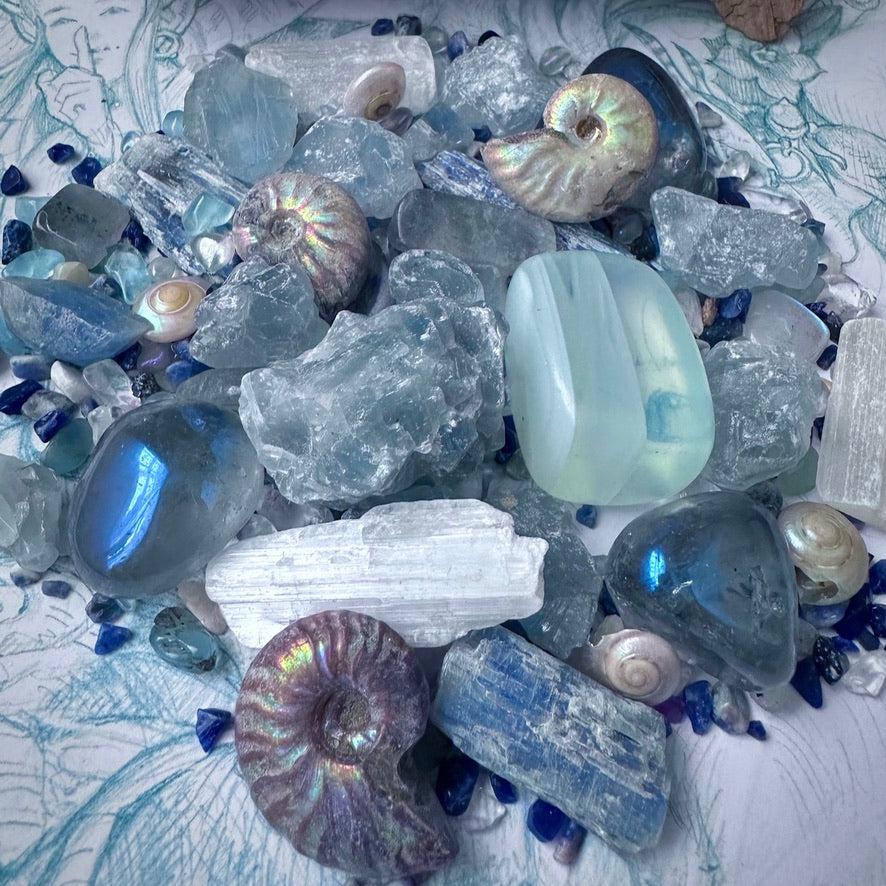 Sea Nymph Crystal Confetti
 This special crystal blend contains Blue Sodalite, Titanium Quartz, Raw Blue Calcite, Selenite, Iridescent Shells ( ethically sourced) and more +++
Properties: Cleansing, Intuition, Water Magick 

Element: Water

 4oz. in an organza gift bag. 
Complete the set with Garden Cottage, Abundance, Garden Witch, Love Spell, Third Eye
 *Please note the larger deep  blue tumbled stone is aura quartz and shades will vary from light iridescent angel aura to dark iridescent blue.