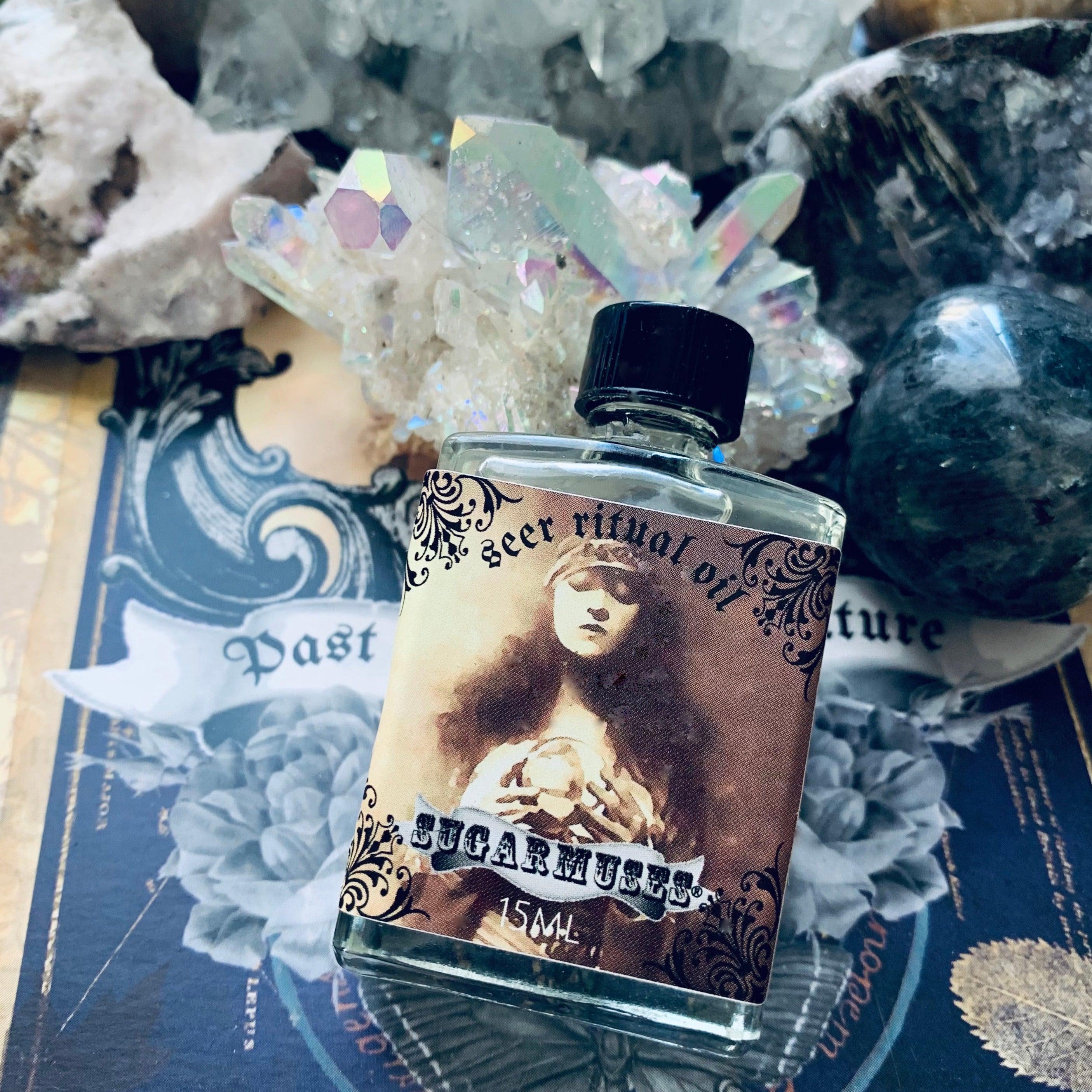 Hand blended, all organic and vegan! 
Perfume oils contain herbal and botanical infusions, essential oils, gemstones in a almond oil base. 
15 ml glass bottle is adorned with a tassel.  
Notes of bergamot, dark currants, cedar-wood and mugwort essential oils in an almond oil base. Oils can also be used to anoint candles, spell items and altar tools or worn as perfume. 
Please store away from sunlight which breaks down essentials oil. Keep away from children and pet. External use only.