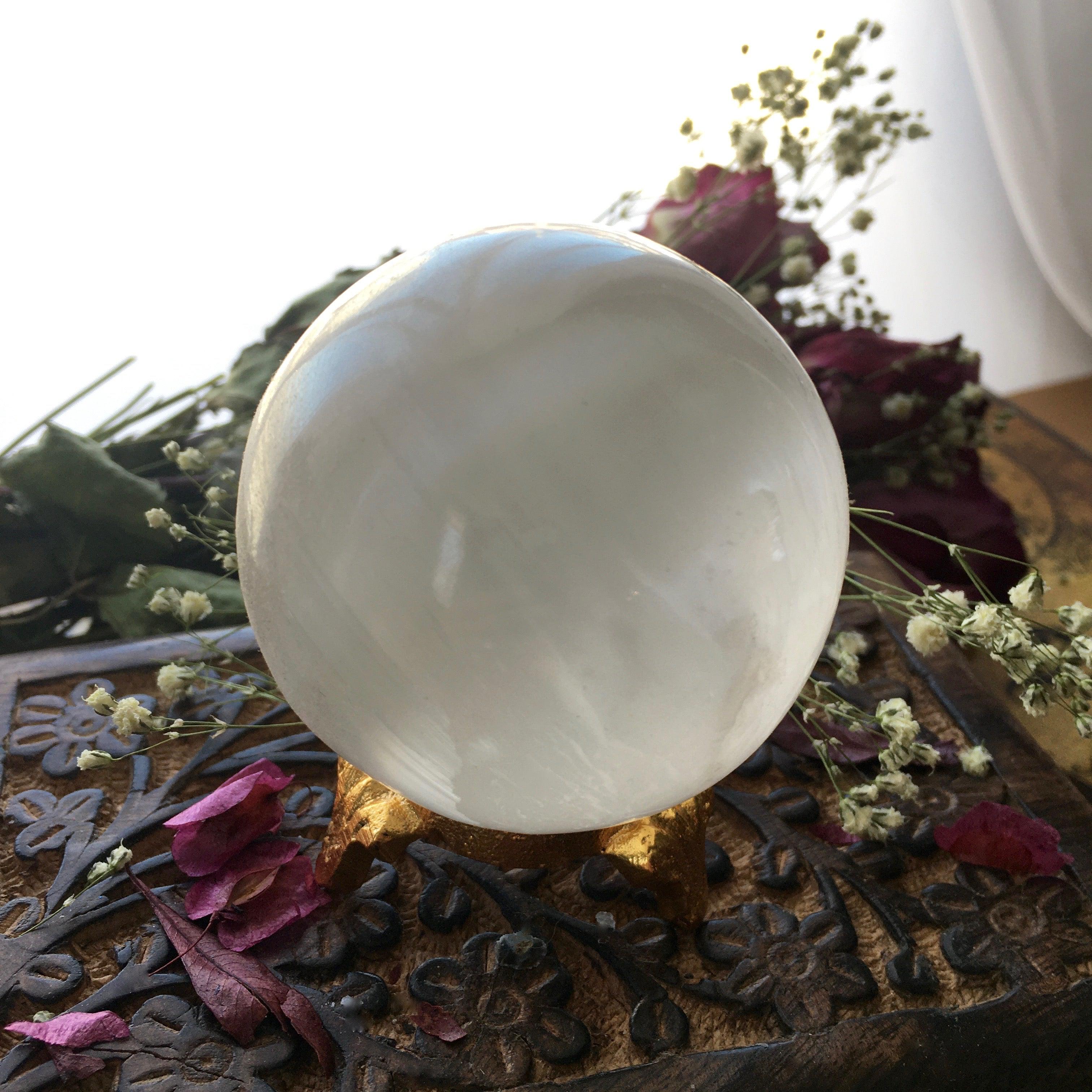 Selenite Crystal Sphere - Full Moon & Goddess Energy
Selenite is extremely sensitive, and acts just like "liquid light" from the angelic realm and universe. The crystals' striations (fine parallel grooves and narrow bands) are the pathways for the illuminated substance of Spirit.
Sphere is about 3". 
Customer Reviews
05/04/2020
Katie D.

United States
Selenite ball
So excited to have this piece in my collection!!! Thank you Kristi!!!