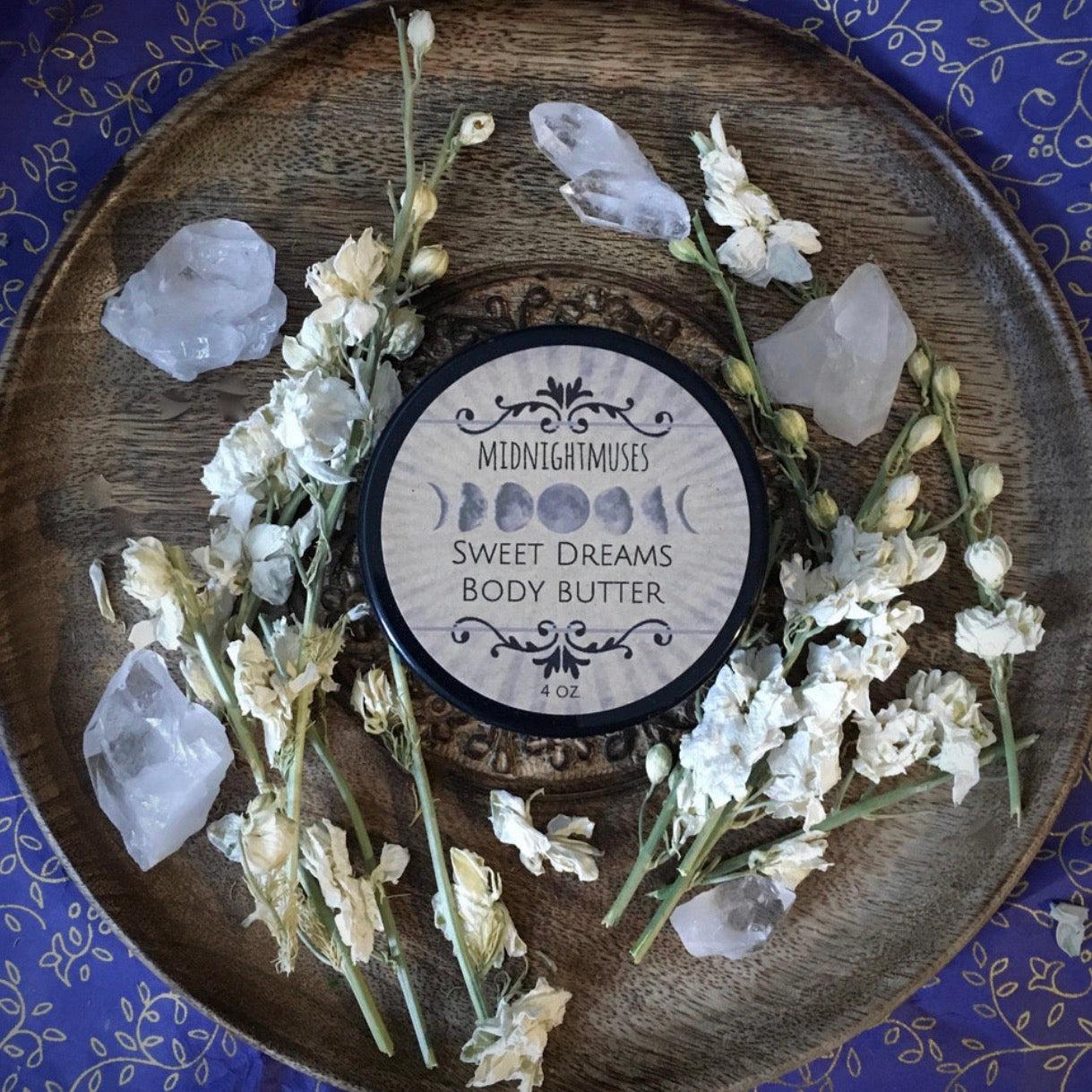 Sweet Dreams Body Butter by MidnightMuses™
Hand blended organic body butter to help promote relaxation and to promote peaceful sleep. Infused with coconut and shea butter, coconut oil, vitamin E,  lavender essential oil with other secret ingredients, and organic herbal infusions.
8 oz. Organic. Vegan.
Introducing the new collection from midnightMuses!
"MidnightMuses ™" 2019
 *Please keep out of direct sunlight and store in a cool place to preserve the essential oils in this product.
*External use only. Please perform a skin patch test before use. If you experience any discomfort or abnormal reaction, discontinue use and consult a medical professional. Pregnant women, nursing mothers and children should not use essential oils without first consulting with their physician. Keep out of reach of children and animals.