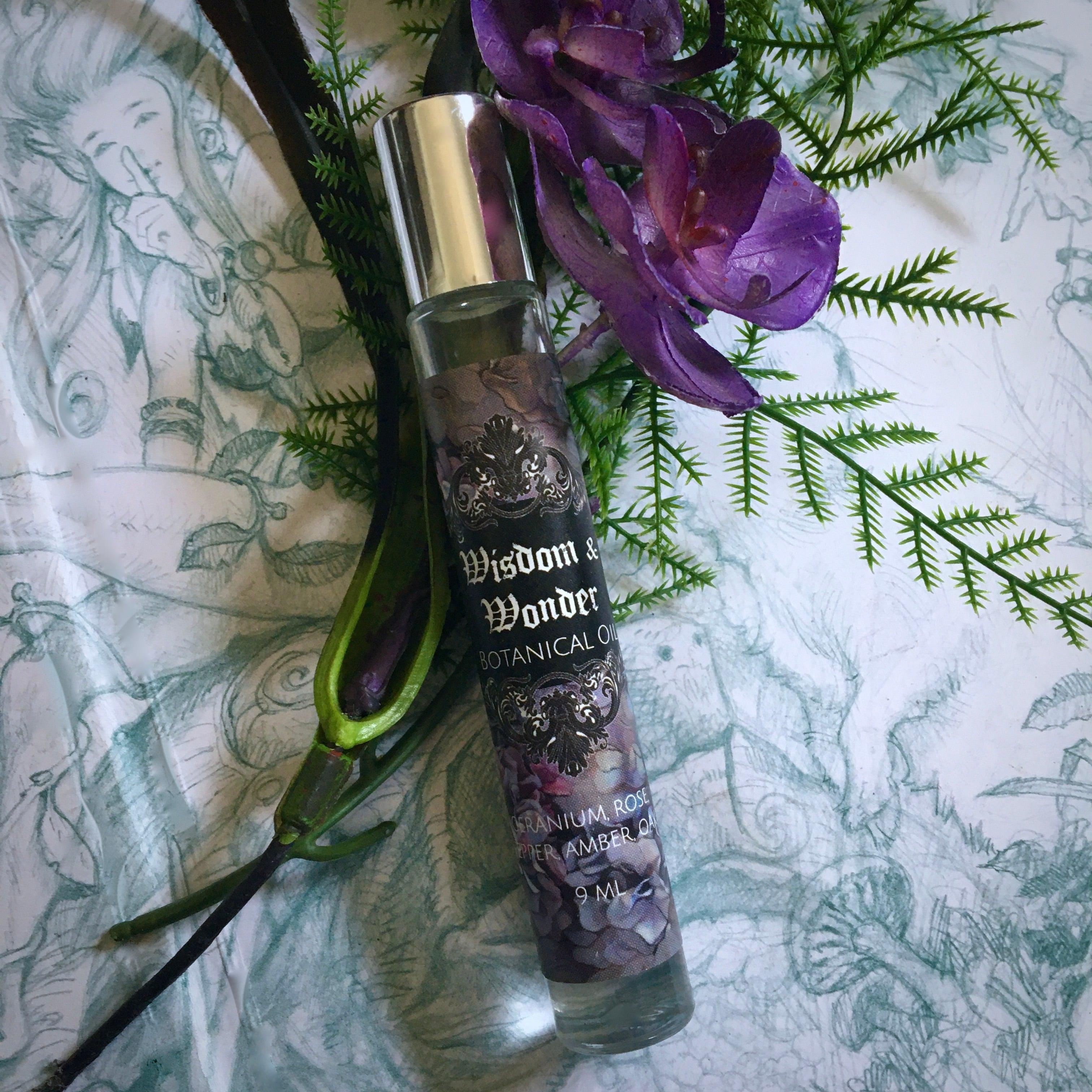 Wisdom and Wonder Botanical Perfume by MidnightMuses
This magickal oil was hand blended with essential oils of geranium, rose and black pepper. I've added notes of oak for strength & luck and amber for positive transmutation of energy. I suggest using it within a year. Ritual oils may be worn as perfume to carry your magickal intentions with you throughout the day and night.
 9 ml glass bottle with roller applicator and silver cap
 For external use only. Keep away from children and pets. Oils and perfumes are alcohol free, preservative free and cruelty free. I use a carrier base of scent free organic almond oil from plants grown in the USA. All ingredient sources for oils also pledge to be vegan and cruelty free.