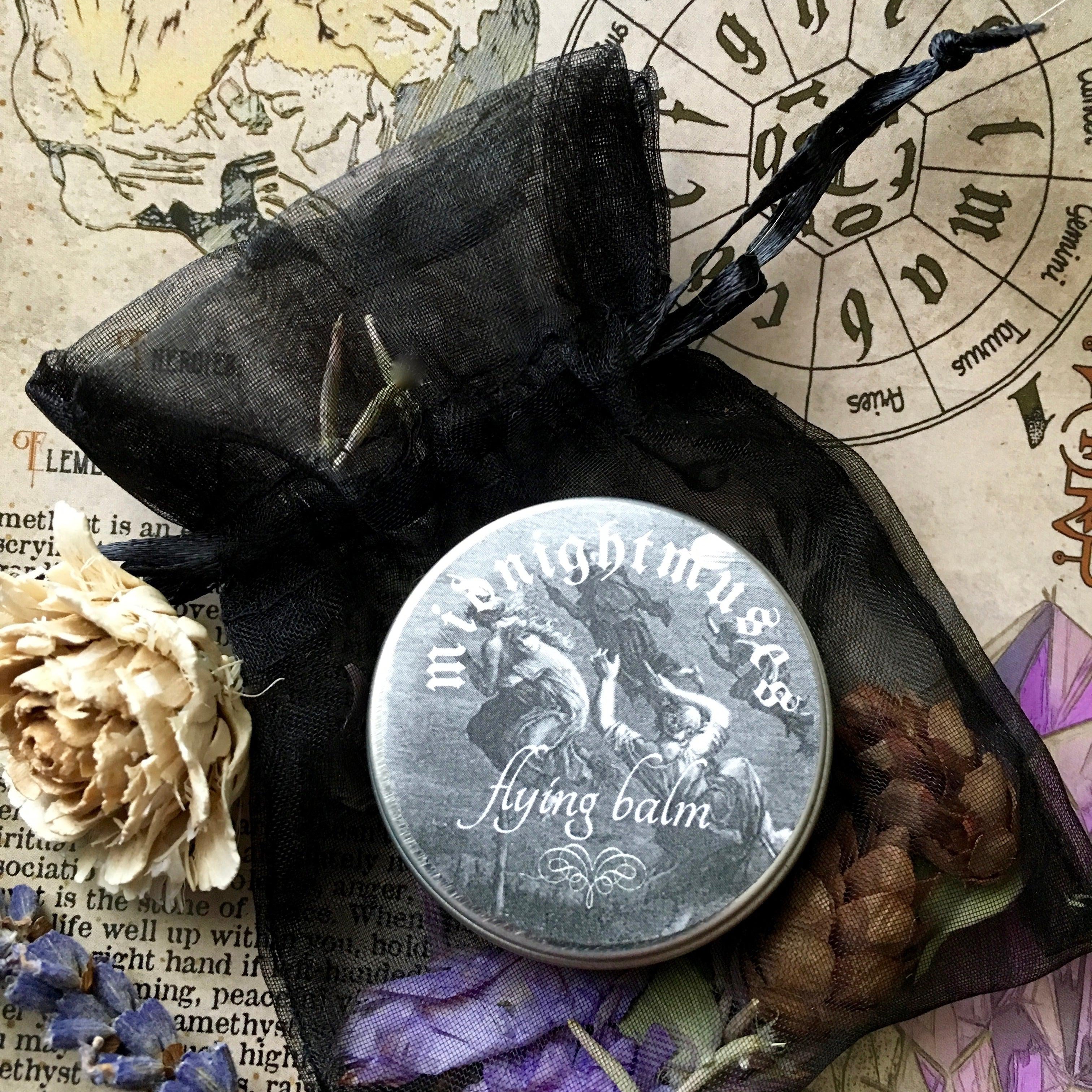 Use this balm to anoint your temples, third eye, and the bottom of your feet before going to bed. This balm was brewed under last months full moon and contains: coconut oil, beeswax, essential oils and herbal infusions of Lavender, yarrow, mugwort, chamomile, dittany of Crete, and bay leaf.
Store in a cold, dry place as warmer temperatures can liquefy the oils.
Phthalate-free

Cruelty- free
External use only
1  oz tin
To compliment this balm, check out the Sweet Dreams Mist which would make this a wonderful set!
 *This balm may have a natural blue hue to it from the organic blue chamomile. All natural color.